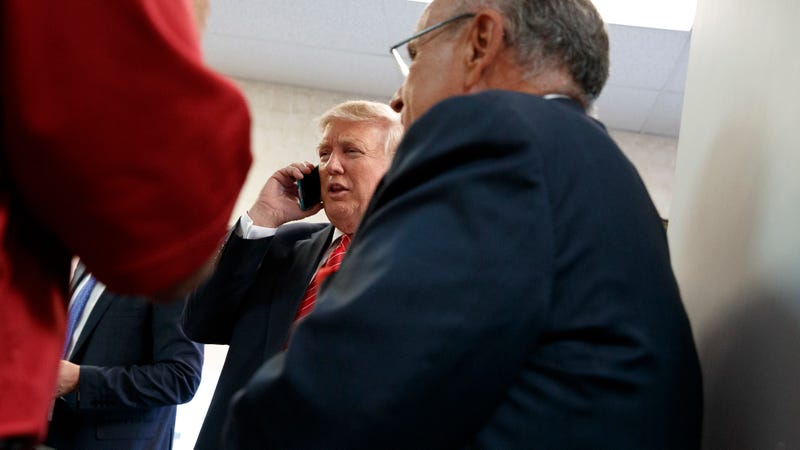 As recently as yesterday, President Trump sent a tweet using his old, unsecured Android phone. This happened just three days after Congressman Ted Lieu and 14 other House Democrats sent a letter to the Oversight Committee demanding an investigation into this blatantly bad security practice. Everybody agrees that it's really, really stupid.
But can Congress really force Trump to ditch the dangerous tweet machine? Unfortunately, no. Can the Secret Service make him stop? Nah. What about the FBI or the intelligence community or a really well-worded petition? Not a chance.
President Trump can keep using his vulnerable phone, which is reportedly an old Samsung Galaxy S3, until President Trump decides to do something different. Congressman Lieu told Gizmodo that his investigation would force certain officials to testify before Congress about the president's security practices, and the committee could then publish a report that would "hopefully put pressure on the White House to change its ways." Congress, however, cannot force the president's hand.

"The President of the United States can choose for convenience issues to use an unsecured old smartphone, and when he does that, he's putting America second and himself first," Lieu said in an interview. "Is that criminal? No. It's just stupid behavior that affects our national security."
The behavior is actually stupid for a few reasons. At a very basic level, it raises the risk that hackers could take over Trump's Twitter account and send potentially fake or frightening messages to its 25.4 million followers. Some argue that the president's tweets already jeopardize national security, but the idea that a foreign actor could use the account for malicious ends is certainly scarier.