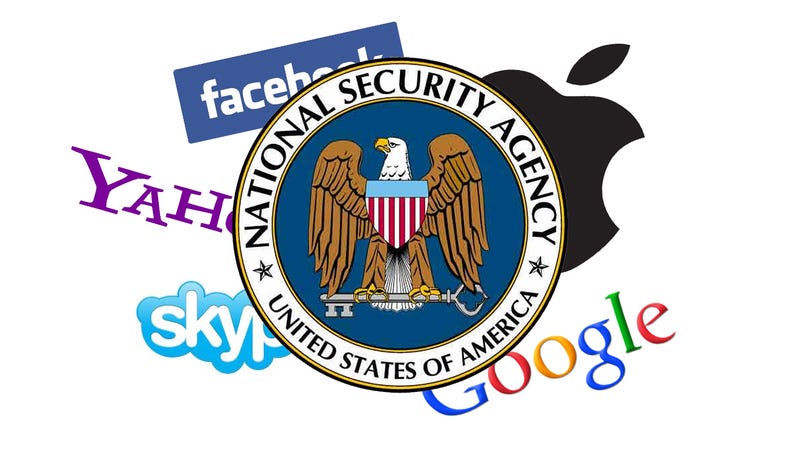 Last night, the Washington Post and Guardian dropped concurrent bombshell reports. Their subject was PRISM, a covert collaboration between the NSA, FBI, and nearly every tech company you rely on daily. PRISM has allowed the government unprecedented access to your personal information for at least the last six years. But what is it, exactly?
PRISM is a secret government program...
As much as PRISM might sound like a comic book antagonist of S.H.I.E.L.D., it's the codename for a very real US government program. According to leaked documents, it went into effect in 2007, and has only gained momentum since. Its stated purpose is to monitor potentially valuable foreign communications that might pass through US servers, but it appears that in practice its scope was far greater.
PRISM information, according to the Post, accounts for nearly 1 in 7 intelligence reports. That's staggering.
...that gives the NSA unprecedented access to the servers of major tech companies...
Microsoft. Yahoo. Google. Facebook. PalTalk. AOL. Skype. YouTube. Apple. If you've interacted with any of those companies in the last six years, that information is vulnerable under PRISM. But how?
The initial reports from last night suggested that the process works as follows: The companies mentioned above (and who knows how many others) receive a directive from the attorney general and the director of national intelligence. They hand over access to their servers—and the tremendous wealth of data and communiques that passes through them every day—to the FBI's Data Intercept Technology Unit, which in turn relays it to the NSA.
And that's when things get interesting.
...which may or may not be "direct"...
Much has been made over the phrase "direct access;" most of the implicated tech companies vehemently deny providing it, and the government denies asking for it. The New York Times, though, reports that while access may not technically be "direct," the secure portals companies like Google and Facebook were going to build for the NSA amounted to as much. Moreover, a PRISM powerpoint slide released by the Guardian after its initial report clearly states that "direct access" is a part of the program.