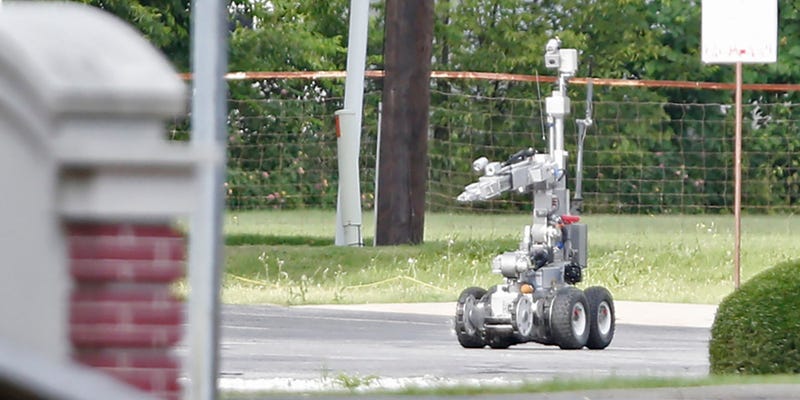 This morning Dallas Police chief David Brown said a bomb detection robot attached with an explosive device was used to kill a suspected gunman apparently involved in the horrific fatal shootings of five police officers.

[Update] The Dallas Police have released an official statement regarding the robot used to kill one of the Dallas shooters on Thursday night. The robot is made by Northrop Grumman's subsidiary Remotec. According to the department, the model is an F5 model and used C4 and a "det" cord for the operation.
According to experts, it's the first lethal use by a civilian police force of a military bomb robot. Similar robots have been used in high-stress situations, such as defusing bombs or even delivering pizzas to prevent suicide, but nothing quite like this.
"It is the first deliberately," Peter Singer of the New America Foundation, told Gizmodo via email. "There has been sketchy reporting on an accidental case in [Tennessee], where tear gas canister shot during a standoff accidentally started a fire that burned down a mobile home."