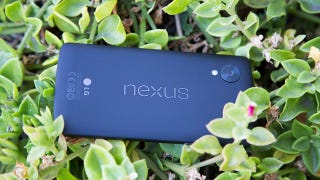 Since its inception, Google's Nexus line has been a showcase for pure, untouched Android in some of the finest hardware available. It's produced probably the best Android phone yet. And Google would be crazy not to kill it.
Yesterday, Russian blogger Eldar Murdazin sparked a rumor that the Nexus line will in fact die out in 2015. Is it true? Are his sources accurate? Who knows! But either way, there's something you can't deny: It makes perfect sense. For Google, anyway.
Nexus Isn't Special Any More
Once upon a time, the Nexus phone stood alone. It was Google's pure-Android flag-bearer against a growing legion of phones with ugly software skins, loaded with bloatware. It was a picture of what Android phones could be if everyone else wasn't messing it all up.
Of course, the Nexus line has always been more than just a way to help consumers mainline pure Android. It's also a handshake between Google and the companies that make its phones. Cut the bullshit out of just one phone, and Google will hold it up as champion. The Android Phone, sold on the cheap to go around the carriers and get it in as many hands as possible.
It's a compromise for the hardware maker and Google alike, but one worth making. So much so that pretty nearly every major Android OEM manufacturer has taken its turn in the driver's seat. Even the ones that are in love with bloatware and skinning. The Nexus line maintains an uneasy truce.