There is a plague of remakes sweeping across the land right now. While some remakes are decent or worthwhile, a lot of them are pointless at best and travesties at worst. And a lot of them are clearly terrible ideas. Here are 10 movie remakes we are overjoyed never got made.
Oh, and the Akira remake isn't on this list because we still aren't 100 percent sure it's dead — they keep dragging it back up from the swamp.
1) Buffy the Vampire Slayer
Last we checked, Joss Whedon was still alive. Which means that any attempt to relaunch Buffy on the big screen should probably have his involvement or blessing. This attempt to remake the 1992 movie did not — and it also sounded like a terrible cash grab, with a newbie scriptwriter and an attempt to "reinvent" the character. This project is apparently dead, and good riddance. As we said at the time, we need more characters like Buffy — just not more Buffy.
2) Yellow Submarine
Sometimes a movie is a product of its time — and attempting to remake it decades later just risks creating a pastiche. Such is the case with the Beatles' Yellow Submarine, which is such a quintessentially 1960s movie that it's hard to imagine what it would even look like in the 21st century. Then there's the added problem of, how do you recast the Beatles? (It's already been tried.) But that's not even the deal-breaker. The deal-breaker is that this movie was going to be a motion-capture adventure from Bob Zemeckis, using the same "uncanny valley" touches that gave us Polar Express and Beowulf. The dismal failure of Mars Needs Moms torpedoed this Submarine once and for all.
G/O Media may get a commission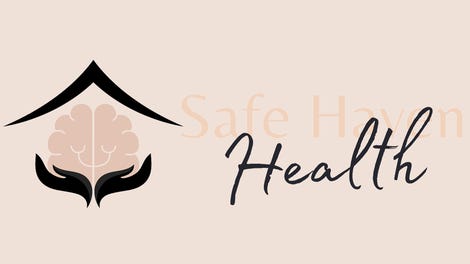 Addiction counseling
Safe Haven Health
3) Time Bandits
Like Buffy — and like a few of the other projects on this list — Time Bandits is the work of a singular creator, who's not dead and isn't involved in any attempts to bring it back. Whether you love or hate Time Bandits, it's a pretty unique film that blends Monty Python-ish humor with dark fantasy touches, with one of the bleakest endings of any kids' movie ever. In March 2011, two former execs from Handmade Films, which made Bandits, announced they were in talks to reboot it as a kid-friendly action-adventure franchise. Which is a stunningly terrible idea. Luckily, a month later, execs from RHI, which may own some rights to Bandits, sued the Handmade execs, and the whole thing got tied up in court. The system works!
4) Videodrome
Actually, we're not 100 percent sure this one is dead — it's been two years since any news was announced, so fingers crossed. The classic 1983 David Cronenberg film was set up as a remake by Universal Studios in 2009, with a script by Ehren Kruger (who wrote the last two Transformers films.) Kruger wanted to reimagine Videodrome as "a large-scale sci-fi action thriller," informed by the possibilities of nanotech. Exactly two years ago, Universal announced that Adam Berg, who had previously made some TV commercials, was signed up to direct this film — and we're hoping that two years of radio silence since then means the project is firmly in development hell.
5) The Neverending Story
In 2009, Warner Bros. announced it was in talks with Leonardo DiCaprio's production company Appian Way and the Kennedy/Marshall Co. about creating a modernized, updated version of this classic 1980s fantasy movie. (And it's hard not to feel as though "modernized" means "having all of the heart sucked out of it" in this context.) Luckily, in 2011, The Playlist caught up with producer Kathleen Kennedy, who said: "Nothing's ever been able to be resolved with the rights, unfortunately. It's very, very complicated with Warner Bros." So don't believe that new rumor that Michael Bay is directing this remake: it's not happening.
6) Bill and Ted's Excellent Adventure
There have been two options for Bill and Ted floating around for a while now — a sequel, which would feature the middle-aged Keanu Reeves and Alex Winter confronting the fact that their lives weren't as excellent as George Carlin promised, and a remake. The sequel could be terrible, but at least it has a script by the original creators and Galaxy Quest director Dean Parisot on board. The remake, meanwhile, was announced back in 2008, and would have made Bill and Ted 10th graders. This time around, instead of the old boring payphone, they'd have a "funkier" method of transportation. Their band would be the Atomic Gorillaz instead of the Wyld Stallyns. And they would have met Gandhi and Calamity Jane. The script was reportedly full of "hip" pop culture references. Thank goodness this appears to be completely dead.
7) Highlander
Like The Crow and Akira, this is one of those projects that keeps coming back again and again — so it's hard to say if it's really dead. But it keeps losing directors. First Justin Lin (Fast Five) was set to direct, then he left the project and was replaced by Juan Carlos Fresnadillo (28 Weeks Later). And last year, he was replaced by Cedric Nicolas-Troyan, who was a second-unit director on Snow White and the Huntsman. Also off the project: Ryan Reynolds, who was set to star at one point. With an inexperienced director and no star, this project is looking less and less likely to have a Quickening any time soon. The last we heard, the script was a lot mopier than the original, and focused much more on the idea of an immortal who can never love anybody, because people always die.
8) Short Circuit
At one point, this remake was going to be helmed by the director of Paul Blart, Mall Cop, Steve Carr. But then Carr left the project and was replaced by Tim Hill, director of Hop, Garfield 2, Alvin and the Chipmunks and Muppets from Space. Hill promised a darker, grittier remake that explored the issues raised by the use of drones in warfare. He also promised that Johnny-5 would look more formidable: "The original was cute. But no one was threatened by it." There have been at least three script drafts: one by original creators S.S. Wilson and Brent Maddock, one by Dan Milano (Greg the Bunny), and one by Matt Lieberman. This film was slated for a summer 2013 release, which has thankfully come and gone. So fingers crossed this one is really dead.
9) Mannequin
Back in early 2010, there were reports that this movie about a window-dresser and his mannequin that comes to life was getting remade. Gladden Entertainment, which put out the original film in 1987 and went bankrupt in 1994, was behind this relaunch. But four years have passed since then, and Gladden hasn't gotten this, or any other film, off the ground. And it's probably for the best — how could any movie nowadays hope to capture the wonders of young James Spader terrorizing a mall, a window-dresser obsessing over making the best window arrangements, or a mannequin discovering the joy of shopping? (And there's also the fact that department stores have been declining for over a decade, and it's hard to imagine a remake of this film that's not set in a department store. This film is a product of an era when department stores were still an institution, albeit the tail end of that era.)
10 Rocky Horror Picture Show
There have been a couple attempts to make a new version of this lightning-in-a-bottle cult classic. MTV was trying to make its own big-screen version, but in 2009 inside sources told io9 that was on hold, probably forever. And then around the time that Glee did its disgraceful Rocky Horror tribute episode, Glee creator Ryan Murphy announced he was in talks to remake the film. There's been no news since October 2010, and with Murphy busy with other projects, we can probably stop obsessing over whether we'd want to throw rice or something else at a Glee-inspired big screen Rocky remake. Seriously, one thing that unifies a lot of projects on this list is: "It was a product of its time, move on."
Additional reporting by Meredith Woerner.