This photo may not be a masterful snapshot, but I think it's absolutely beautiful. It was taken by a female convict in a Romanian prison—a woman who was terrified just holding the Canon Powershot camera entrusted to her.
Based on a vague translation of the site these photos are housed on, it seems that someone wanted to see what sort of images might be captured by the residents of a Romanian woman's prison. In order to do that, they provided the women with six Canon Powershot digital cameras, memory cards, batteries, and all the accessories necessary. They also gave the women instructions on how to use the equipment followed by basic photography lessons over time.
One Reddit reader translated a passage from the site and it paints a vivid image of how one woman felt about this project:
I received six Canon PowerShot cameras that I took with me to Tirgsor in July. The cameras scared me, they had so many buttons and the manual was so complex that I was skeptical that anyone could use them; I, for one, wasn't able to. I felt very nervous.
It seemed like the cameras were terrifying and intimidating, but in the end thousands of pictures were taken. Many of them absolutely stunning:
You can check out more of the photo set over at Punctum, but please be aware that there are some images there which may not be safe for work. [Punctum via Reddit]
G/O Media may get a commission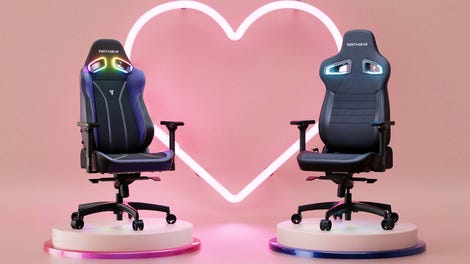 Up to $150 off
Vertagear Gaming Chairs