One of the most rewarding way to explore a country is to get a bike and ride around for days—or even weeks—without hustle. By bike, you can explore stunning places that can't be experience from the seat of a car or a bus. Here is our brief and totally incomplete selection of the most wondrous places where you can get by bike.
Since it is impossible to gather and rank all the amazing biking destinations, I kindly ask you to share in the comments your favorite place you've ever ridden.
Riding is fun on this 2-year-old bike path near the Golden Gate Bridge in San Francisco. And the view is awesome.
Photo: Justin Sullivan/Getty Images
---
Biking in the coastal towns of Croatia, for example in Dubrovnik, is a pleasant way to explore the Adriatic country.
G/O Media may get a commission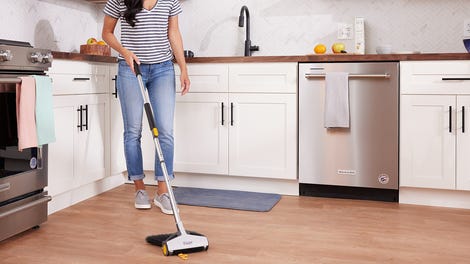 BOGO 50% Off
Flippr - BOGO 50% Off
Photo: Filip Horvat/AP
---
Also coastal Croatia has beautiful bays and friendly hills.
Photo: Jason Rogers
---
Tourists with rented bicycles lie on the grass in front of the Reichstag, the seat of the German Bundestag. Berlin is a bike friendly city, worth wandering around on bicycle.
Photo: Sean Gallup/Getty Images
---
Rent a bike and take a ride in the Ayutthaya historical park when you visit Thailand.
Photo: Attila Nagy/Gizmodo
---
One of the most overwhelmingly sacred places on Earth is Angkor, Cambodia. And you can spend days among the ruins of the ancient Khmer temples by riding a cheap rented bike.
Photo: Attila Nagy/Gizmodo
---
Biking in Havana, Cuba—among those ancient American cars—is another a memorable experience.
Photo: Javier Galeano/AP
Photo: Jorge Rey/Liaison/Getty Images
---
Easter Island is small enough that you can bike around comfortably to meet—in person!—all the mysterious moai.
Photo: Karen Corby
---
Stonehenge. Get a bike and visit Europe's most famous prehistoric monument if you are in England.
Photo: English Heritage
---
You can admire this amazing view while riding down the 401 trail in Crested Butte, Colorado.
Photo: Pierce Martin
---
From the top of Mariette Peak in the Sierra Nevada, Lake Tahoe is a wonderful sight.
Photo: Brian Holsclaw
---
You can easily visit the temples and pagodas of Bagan, Myanmar, by bike.
Photo: Anthony Tong Lee
Photo: imke.stahlmann
---
If you're a dedicated mountain biker, the Incan ruins of Peru are waiting for you.
Photo: philipdixon
---
Salar de Uyuni, the world's largest salt flat, located in Bolivia, is ideal for those cyclists among us who hate mountains... And clothes.
Photo: Revolution_Ferg
Photo: Revolution_Ferg
---
Bikers on the frozen Portage Lake, Alaska. Because biking on ice is fun, especially amidst such amazing wintertime scenery.
Photo: Frank Kovalchek
---
This seems like cyclist nirvana: pedaling slowly across the Atacama Plateau in Chile.
Photo: ix4svs
---
Visiting all the castles in the Loire Valley, in France, by bike is probably on the bucket list of many.
Photo: Frédérique Voisin-Demery
---
Bonus pic: Pedaling high above the gorgeous landscape? You can do this on the sky cycle roller coaster at Washuzan Highland Amusement Park in Kurashiki, Japan!
Photo: Buddhika Weerasinghe/Getty Images
---
Top photo: ix4svs