People have been building up for as long as they've been building at all, but structures made solely for the purpose of leisurely looking around at things—"purpose-free architecture"—are a relatively recent phenomenon. Lookout: Architecture With a View, a new show at the Swiss Architecture Museum (and accompanying book), offers an almost-like-being-there glimpse into some of the most amazing places to appreciate stunning vistas.
The earliest examples have been around since the Renaissance, but those first towers had a military vibe that matched the heavy, battlement-style surveillance lookouts of yore, like castle turrets or information posts. As the tourism industry developed in the 19th century, so did a range of new vernaculars: from super-basic wooden or steel staircases, whose sole purpose was simply to give your eye-level a bit of a boost, to incredible creations designed as architectural highlights at World's Fairs and major international exhibitions.
The modern emergence of outdoor-loving eco-movements in the last few decades have shifted the focus toward new (even sometimes terrifying) ways to appreciate Mother Nature doing her thang—think treetop paths and glass walkways cantilevered way out over sublime scenery—but tourism remains one of the driving forces behind adding one of these super-structures to a skyline, be it rural, urban, or somewhere in between. Which is perhaps why some of the built environment's biggest names have gotten in on the "architectural intervention" action, and really upped the ante on how to enhance our appreciation for surroundings as-yet unspoiled by, well, ourselves.
It's an interesting tension, really. Are we sullying these spots? Or will these thoughtful, sometimes wild additions help draw attention to landscapes that deserve preserving, localizing visitors in a way that does the least amount of harm? Take a minute to look while imagining yourself transported to each of these locales, and post any of your own favorite places to enjoy epic visuals. [Design Curial]
---
Landmarke Lausitzer Seenland by Architektur und Landschaft, Germany
G/O Media may get a commission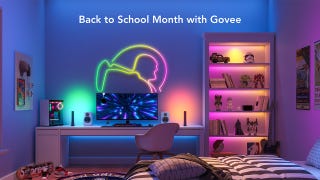 Back to School
Back to School Month with Govee Sale
© Architektur und Landschaft, Stefan Giers
---
Anyang Peak by MVRDV, South Korea
© MVRDV
---
Aussichtsplattform Conn by Corinna Menn, Switzerland
© Franz Rindlisbacher
---
Matteo Thun'scher Gucker by Matteo Thun & Partners, Italy
© Die Gärten von Schoss Trauttmansdorff
---
Forest Tower by SeARCH, The Netherlands
© Jeroen Musch
---
Grunnfør Bicycle Shelter by 70°N arkitektur, Norway
© Steiner Skaar, Statens Vegvesen
---
Jahrtausendblick by Günter Zamp Kelp, Germany
© Michael Reisch
---
Lookout Point, HHF Architekten, Mexico
© Iwan Baan
---
Lookout Point by Elemental, Mexico
© Iwan Baan
---
Metropol Parasol, J. Mayer H. Architects, Spain
© Fernando Alda
---
Murturm by terrain:loenhart&mayr, Austria
© Hubertus Hamm
---
Norwegian Wild Reindeer Centre Pavilion by Snøhetta, Norway
© Ketil Jacobson
---
Orbit by Anish Kapoor Studio and Cecil Balmond, Great Britain
© Arcelor Mittal
---
Reussdeltaturm by Gion A. Caminada, Switzerland
© Lucia Degonda, Zürich
---
Sohlberplassen Viewpoint by Carl-Viggo Hølmebakk as Arkitektkontor, Norway
© Carl-Viggo Hølmebakk
---
Tiger and Turtle—Magic Mountain by Heike Mutter und Ulrich Genth, Germany
© VG Bild-Kunst, Bonn
---
Top of Tyrol by LAAC zt-gmbh, Austria
© LACC
---
Trollstigen by Reiulf Ramstad Arkitekter, Norway
© diephotodesigner.de