I became aware of 50 Cent's favorite Instagram hashtag before the headphones they're promoting. A snapshot of a statue orgy? #SMSAudio. A picture of Claire Huxtable? #SMSAudio. Everything #SMSAudio, all of the time. Curtis Jackson knows a thing or two about social engagement.
We live in a world where people judge the quality of a product by the person hawking it, so naturally 50 is at CES to promote SMS Audio (again). We sat down for an informal chat (read: carefully guided tour under PR handler's supervision) about the gear.
What 50 Cent would like to tell you about his headphones is the exact same generic promotional crap you're going to hear from any famous person, spouting off about whatever they're hawking, with the added flair of being the kind of person who tells shawty to party like it's your birthday and has a Vitamin Water drink named after him. All the while looking back to his business partner seemingly for confirmation that he's getting the details (price, launch date, official party line) right.
G/O Media may get a commission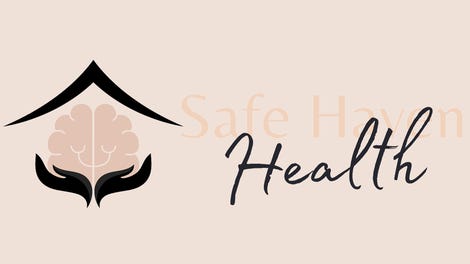 Addiction counseling
Safe Haven Health
Incidentally, 50 Cent would like to touch your leg several times. And get sort of handsy in an Instagram photo op.
To be honest, 50 Cent is kind of a weird guy.
50 Cent would like you to know that he had a design in mind for headphones before he started #SMSAudio:
The actual design, initially, the first design I had a 3D rendering of it before I actually had the team to create it. I knew what I wanted it to look like, and then I had to find the right, I had to find (something) audio to create SMS Audio.
When you ask 50 Cent about specifics like driver sizes, he will give you a very good answer to a slightly different question, and reference a hit single that came out 11 years ago this month:
We wanted to make sure that it had studio sound. The process of creating music is like, all right if you're in condition for the writing part, it comes out like, I can have the master finished by like, take 20 minutes, 30 minutes, but then after I have it and I'm excited about it, the mixing process could go on for days. Until I think the sound is perfect now. And that's what ... you want people to hear it the way you actually finished it in the studio. That's what Studio Master, SMS is about. Studio Master Sound. When I went through, some of the biggest records in my career, whether it's "In The Club," record, me and Dre made that record, and then via technology, (something) me and Justin Timberlake worked together, and Timbaland produced it.
Realizing how long it's been since "In the Club" came out will make you feel old.
50 Cent wants you to make it very clear that he is concerned about how weather and other conditions affect headphones, stemming from an experience 50 Cent had, himself personally, taking his phone into a sauna:
I took the phone in the sauna, and it's hot, and it actually gets hot, the telephone, just different temperatures. Like right now, in New York, it's 6 below zero. They don't realize that even the weather today could be the reason why your phone or gadget breaks down.
At this point you might be tempted to make a Nelly reference, but you should use restraint.
50 Cent would like to make it known that SMS Audio collaborator Timbaland approached him about becoming involved, not the other way around:
The first collaborations that I was working with guys that are studio rats, both Timbaland and Dre, just in there all day every day, so Timbaland actually reached out and expressed his interest ... He came to me. He reached out and I sent the package to him and he fell in love with the actual DJ version of the actual headset. Because it's bulkier, feels more like, in the recording studio he wanted to use that. And then, he actually had the money guys, the guys he has as advisors, move into a process where he's now invested as a owner and endorser of SMS Audio.
And that he would like to find even more headphone-related success than Dr. Dre:
Eventually I will [be bigger than him].
50 Cent is a Star Wars fan—did you know? He would like you to know—so of course Star Wars-themed SMS Audio headphones seemed appropriate. In fact, 50 Cent thinks SMS Audio could someday become the LucasFilms of the audio world:
The reason why [a collaboration] made sense, with Star Wars, was because the Lucas brand, they utilize it in a different format, SMS is gonna be what LucasFilms is to actual entertainment. LucasFilms, when they see how to always figure out how to incorporate and use the latest technology and special effects to make the "ooh" and the "aah" of the actual film project, we're implementing different functionalities into each one of the headsets to give them an identity to make people have a personal attachment to it based on lifestyle.
50 Cent does not want you to take his Instagram too seriously. 50 Cent would like you to lighten up, people:
[My account] is not a direct reflection of lifestyle, I'm actually entertaining. Like, I'm trying to entertain the audience that's watching me instead of just taking a picture of my food, doing the (something) at the gym, self pictures of all the different... every now and then, I've got about 3, 4 of them. Everything I [post], I say SMS Audio. It's almost to where my phone does it automatically.
50 Cent calls selfies "self-pictures."
50 Cent would like you to watch 50 Cent hit a punching bag for 10 seconds or so.
50 Cent would like to thank you for your time. #SMSAudio