Buckminster Fuller was a designer, futurist, and humanitarian, from his famous dome to his perspective-changing map. Each year, the Buckminster Fuller Institute honors the visionary's legacy with a competition showcasing ingenious solutions for global problems.
The international competition aims to acknowledge design work that solve issues at the "system scale"—ideas that are easily replicated and widely implementable. We've included six notable finalists from this year's entries below, but you can also check out all the semi-finalists here. One winner will get $100,000 in a ceremony this fall. Last year, the top prize went to a mushroom-based packaging product. [BFI]
---
Algae grows quickly, requiring little to no maintenance, and can act as a biofilter for polluted habitats. This screen can be "grown" with hundred of algae species which can bring oxygen and nutrients to tainted waters, manage runoff from agricultural uses, and can also be used as fertilizer or fuel when harvested and dried.
---
G/O Media may get a commission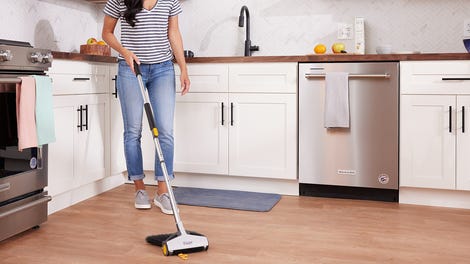 BOGO 50% Off
Flippr - BOGO 50% Off
We've written about several proposals to protect the Eastern Seaboard from flooding due to climate change. This plan focuses specifically on Staten Island, and the construction of a series of interventions like revitalized fisheries and recreational opportunities that not only create physical barriers to the rising water, but also help connect residents to the unique ecological challenges they face.
---
The Lake Tanganyika Basin region is part of the Congo River network in Africa, a massive watershed that's the second largest in the world. This floating medical and research facility can travel places that roads can't access, providing healthcare and communication training and spreading information from remote village to remote village.
---
This "geo-membrane" is an anaerobic biodigester that can convert organic waste into fertilizer and biogas which farmers can then use for energy. The concept was designed for farmers in Central and South America, where forests can be decimated in the name of farm productivity.
---
Haiti's stoves are almost exclusively powered by charcoal—a dirty, unsustainable fuel source that's also extremely detrimental to the country's health. Fuego Del Sol upcycles waste materials into sustainable fuels and works with women to distribute the fuels around the country.
---
This prototype for architectural "skins" would act like living membranes for buildings that could open or close based on the availability of elements like light and heat. The goal would be to implement these in climates that rely heavy on expensive, inefficient HVAC systems to help curb costs and improve environmental quality.
---