Silent parks. Designing for disabilities. Human-powered data. Garbage anthropology. World-class sidewalks. Floating favelas. Paint as infrastructure. These are the keys to the cities of the future, according to the most recent TED conference, City 2.0.
Last year, for the first time, the TED Prize went to an idea—the future of the city—and a million dollars was divvied up among ten grantees all over the world. Last week was the first-ever TED City 2.0 conference, featuring several of those grantees plus many other urban leaders discussing their ideas for the future of the city.
In many ways it was a typical TED event: There were 24 speakers broken into four clusters, each loosely organized around a theme. The speakers came from incredibly diverse backgrounds, and additionally, over 130 groups around the world livestreamed the conference as part of their own TEDxCity2.0 events, which made it feel like a truly global conversation. (You can watch the entire day of talks online or read the liveblog.)
But what struck me as I sat in the audience was how many of the ideas were so simple. These were big ideas, yes, but they centered around the most elemental concepts, each attempting not to dramatically transform the way we live, but to encourage more human interaction between us. Here are seven of the brightest urban futures I saw at TED City 2.0.
G/O Media may get a commission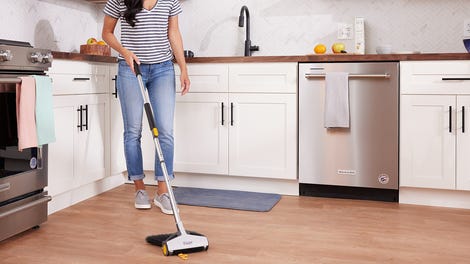 BOGO 50% Off
Flippr - BOGO 50% Off
Silent parks. As more humans crowd our cities, the idea of quiet will be a commodity, posited musician and artist Jason Sweeney. His project, Stereopublic: Crowdsourcing the Quiet, helps citizens to find quiet, contemplative places in their cities. By downloading his app, you can map a quiet space, record audio, and request compositions from artists to illustrate these silent places. One can imagine volume-mandated public spaces offering respite from our busy lives.
Designing for disabilities. One of the most powerful presentations came from Chris Downey, an architect who lost his sight. From crosswalks to signage, our cities need to be designed for people of all abilities, not only for the people we traditionally think of as disabled, but also for children and the elderly—which is especially important as we live longer and urban populations age. I especially loved Downey's closing sentiment: We all have disabilities, some of us just haven't discovered them yet.
Human-powered data. Code for America is well-known for recruiting designers and developers to solve urban problems with brilliant tech solutions. But in Honolulu the biggest challenge was the city's own website—hundreds of pages featuring the typical bureaucratic wall of text. Developers created Honolulu Answers, one of the most fascinating projects discussed by Code for America's Catherine Bracy, a separate portal which could easily and plainly answer the site's most frequent requests. However, since the site had to generate real answers for basic city questions, someone had to write them—so Honolulu held a "write-a-thon" where local citizens could author and edit the questions. The data was actually populated by real people, who even got credit for the answers they wrote.
Garbage anthropology. In her book Picking Up: On the Street and Behind the Trucks with the Sanitation Workers of New York City, Robin Nagle gives incredible insight into the hulking yet invisible systems that clear our curbs daily. As the anthropologist-in-residence for the city's Department of Sanitation, she looks at not only what we discard, but where it actually goes. Nagle strives to give a face to those sanitation workers who have some of the most dangerous jobs in the city yet are not seen as civic heroes like firefighters or policemen. We spend so much time wringing our hands about consumerism but very little time examining the culture of waste it produces. Every city needs a garbage anthropologist to help us remember what happens when we throw it all away.
World-class sidewalks. Many of the event's speakers focused on transportation, but the most powerful points came from walkability expert Jeff Speck and former Bogotá mayor Enrique Peñalosa. Both spoke of a radical idea—to make pedestrians the true first-class citizens in our cities for both financial and social reasons. Peñalosa showed an exceptionally powerful image of a new bike and pedestrian path in Bogotá alongside a road for cars: The cyclists and walkers were given a pristine ribbon of pavement, while the cars were forced to rumble along on a dirt road. What an easy way to encourage people to walk.
Floating favelas. We see photos of slums in distant cities and think of them as urban exceptions. In reality, these slums are the norm—statistically, these sprawling, high-density conurbations are where most of the world's population lives. But the limited resources of these communities are also what inspire some of the most striking examples of design innovation and material reuse, like the Makoko Floating School in the lagoon of Lagos, Nigeria. Photographer Iwan Baan normally flies around the world photographing shiny new buildings, but his images of the floating school suggest that this structure and other marginalized social spaces are not only photogenic, they are worthy of our global attention. Hopefully designers, architects and planners are looking at these new solutions for living.
Paint as infrastructure. New York City transportation commissioner Janette Sadik-Khan spoke about the dramatic transformations happening on the city's streets, parks and plazas. These changes have not only aesthetically improved the city but brought booming business and increased revenues to local merchants. In most cases, the changes take place on the streets themselves, with little more than a few cans of paint to delineate where the cars and bikes and buses should go. Cities spend so much time and money carving out public spaces—it turns out all most cities really need is a little green paint.
[Images: TED, Stereopublic, Honolulu Answers, Iwan Baan for NLÉ]