For every existent building in your city, there are a dozen that never came to be. Some plans were abandoned for good reasons (see: LA's 5,000-foot skyscraper), others were abandoned because of legal and financial quandaries. Either way, these forgotten drawings show us what we could've had.
We're currently in the grips of a collective bout of urban nostalgia: This summer, three different cities—Chicago, LA, and San Francisco—are staging exhibitions devoted to buildings that were never built. Each show is full of parallel universes—cities that could've been, had things been different. The United Nations' headquarters overlooking San Francisco Bay. A copper skyscraper in Chicago's Loop, designed by 58-year-old Frank Lloyd Wright.
It's easy to speculate on why we're suddenly so curious about cities that weren't. Major infrastructural changes are afoot in our real-life cities. In New York, Bloomberg is pushing to add acres of new land to Manhattan. In LA and San Francisco, Elon Musk is proposing a massively futuristic transit system. In every city, politicians and advocates are scrambling to push through public works projects dedicated to environmental sustainability.
At the level of real estate, things are changing too. After a decade of economic false starts, major projects are being green lit. This week, Fort Lauderdale approved a 1,000-unit tower designed by Bjarke Ingels. In September, construction will begin on one of the largest residential developments ever built in Brooklyn. Slowly but surely, there's been an uptick in architecture billings.
G/O Media may get a commission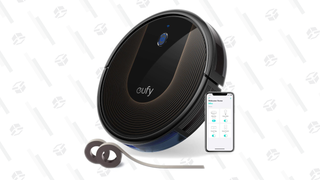 48% Off
Eufy BoostIQ RoboVac
And so, as these gears crank into motion, the ideas that didn't come to pass become more and more interesting. They don't seem quite as crazy and dumb as they might've a few years ago. Rather, they seem dreamlike, optimistic—though that optimism is usually wildly misplaced.
Below, we took a look at some of the most compelling highlights from Unbuilt San Francisco, City Works: Provocations for Chicago's Urban Future, and Never Built: Los Angeles.
---
The United Nation Charter was signed in San Francisco in 1945—and it almost ended up building its headquarters there. This plan by architect Vincent Raney imagined a building overlooking the bay, anchored by a tower of offices.
---
Golden Gate Tidal Power and Desalination Station, 1995.
Two decades ago, architect Marc L'Italien imagined turning the Golden Gate Bridge into a huge hydroelectric power plant, which would've utilized tidal currents to generate power for the Bay Area (and desalinate water for drinking, too). [Image via Architizer]
---
Frank Lloyd Wright's National Life Insurance Building 1923.
This enormous building—commissioned by National Life Insurance—would've changed Chicago's skyline forever. Sited directly in the Loop, Wright imagined a long curtain wall of copper panels, each imprinted with ornate designs. It was not meant to be—though, as many historians have pointed out, it would've changed the course of Wright's career.
---
Frank Lloyd Wright's The Illinois, 1956.
Twenty years later, Wright took another (doomed) crack at changing the face of Chicago's skyline, designing a 5,280-foot-tall skyscraper called The Illinois.
---
Stanley Tigerman's Instant City, 1965.
Stanley Tigerman is Chicago's resident radical—and this concept, from the mid-1960s, fits the bill. The concept borrowed from Le Corbusier's Radiant City plan and Robert Moses' (also unbuilt) Lower Manhattan Expressway, imagining a city where prism-shaped offices sheltered grand expressways, leaving wide swatches of green space open to the public. [Images by Archive of Affinities]
---
William H. Evans, Tower Of Civilization, 1939
Evans' plan for the 1939 World's Fair would have given LA its own major skyscraper: A 1,300-foot-high monstrosity called the Tower of Civilization. That's still 300 feet higher than the tallest building in LA today.
---
Lloyd Wright's Civic Center, 1925.
Wright's bizarre—but elegant—transit hub, planned for downtown LA, would've collected traffic of all kinds (including planes, landing on the top level) into a single super-structure. "It would have been like an Acropolis," curator Sam Lubell says. "There's nothing like it really anywhere." The design itself borrowed heavily from an unbuilt design by the Italian Futurist, Antonio Sant'Elia, from 1914, seen in the second image below. And like Sant'Elia's, Wright's Civic Center wasn't to be.
Antonio Sant'Elia's Città Nuova, 1914.
---
Goodell Monorail, 1963.
Sure, this one isn't a "building," but it's worth mentioning for the sheer topicality of the thing. This 17-mile-long monorail system, planned in the early 1960s, would've given Angelinos an easier way to get to LAX. It was just a study—but it certainly would've changed the urban fabric of the city for generations to come.
---
Did we miss anything? Drop your contributions below!