A few years ago, trying to move to an online-only existence wasn't a practical option, but now long-serving web apps have grown more powerful and you can now do almost everything in a browser that you can do on the desktop (albeit in more limited form). Here's our current picks for the best online apps out there.
Outlook for email
Quite a few options to pick from here but Outlook gets the nod as it's just been given a fresh lick of paint—the online version of Microsoft's flagship email application now has a cleaner look, pinned messages, Gmail-style snippets and better contact and calendar integration. Embedded image support has been improved, too.
Google Play Music for music
G/O Media may get a commission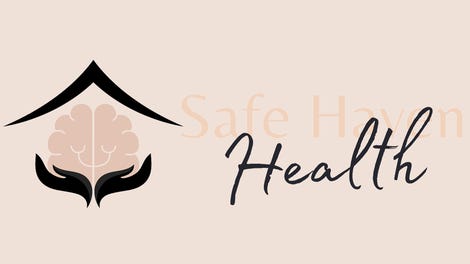 Addiction counseling
Safe Haven Health
Google Play Music tends to get overshadowed by the likes of Spotify and Apple Music but it's actually one of the best options out there, particularly if you don't want to fork out a monthly subscription fee (though you can if you want). You can upload 50,000 of your local audio tracks to the cloud and play them from anywhere free of charge.
Plex for movies and television
If you don't want to stump up for Netflix, Hulu, HBO or anything else then Plex lets you set up your own streaming media library that you can access from anywhere on the web (you will need to download desktop software but the main app is online). Many of Plex's features are free to use, though a premium level is also available.
Google Drive for word processing
Google Drive will need little introduction for most of you, if you rely on it as much as the Gizmodo staff does. Of course you get spreadsheets and presentations thrown in, but it's the slick and speedy online word processor that really stands out in its usefulness—did you know you can link out to documents as well as websites?
Hangouts for video calls
Apologies for including yet another Google app in the list, but the Mountain View company is one of the pioneers in online apps, and has made more strides forward than most. Hangouts works in Gmail and Google+, as well as a separate Chrome app, but if you want an alternative keep an eye on the Skype for Web beta program.
Prezi for presentations
Prezi is a light, intuitive, free presentation maker you can access from anywhere through your browser, though if you don't want to pay, all of your presentations are public. What makes Prezi stand out is the quality of the interface and the ease with which you can create some great-looking slides, even if you're not a master presenter.
Pixlr Editor for image editing
Pixlr Editor looks like Photoshop and acts like Photoshop, so if you're familiar with Adobe's photo editing juggernaut then it won't take you long to get up to speed with Pixlr Editor. Layers, filters and advanced tools like the clone stamp are supported inside the app, and it's difficult to find anything better in terms of online apps for serious picture tweaking.
YouTube Editor for video editing
When it comes to video editing, most of us are satisfied with a quick bit of trimming and being able to stitch a couple of scenes together. The YouTube Editor is perfect for the job and lets you add titles, music, photos and more to your videos, and of course everything you've ever uploaded to YouTube is ready and waiting for you to work on.
TwistedWave for audio editing
If you need something like Audacity that you can tap into through any web browser, give TwistedWave a look: It plugs right into Google Drive and SoundCloud and is capable of stripping the audio from video clips too. All kinds of basic edits and effects are on offer, and desktop and mobile apps are available as well if you need them.
[Header image courtesy of Stokkete/Shutterstock.com]