Last night, Shigeru Ban became the 37th winner of the "Nobel for architecture," also known as the Pritzker Prize. Ban is the most exciting winner in recent memory—here's why.
The 56-year-old architect is far from a star. Rather, he seems like a fairly normal guy, apart from his unique ideas about architecture. Michael Kimmelman calls his work "anti-architecture," with Ban as an admirable anti-hero. "Young architects seem more and more interested in what I'm doing," Ban tells Kimmelman. "Everyone used to want to be star architects. That's no longer the case."
Instead, Ban has built a portfolio of homes, museums and institutional buildings, all the while developing a technical framework for building with paper—which he uses to create super-strong cardboard structural members—and a passion for bringing shelter to disaster areas. Over the past two decades, he's traveled to war zones and crisis areas from Rwanda to Kobe to build cardboard shelters that can be put up in a matter of hours and taken down and recycled just as quickly.
Check out a few of Ban's projects, below.
---
The Paper House, Yamanashi, Japan, 1995
The Paper House was Ban's first building made primarily from paper. The home required special permission, since paper isn't a recognized building material. Ten paper tubes support the vertical load and the eighty interior tubes bear the lateral forces.
G/O Media may get a commission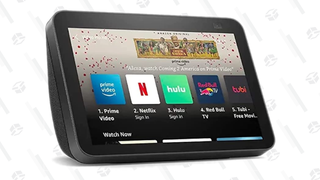 ---
Rwanda Refugee Shelters, 1994
The year before, Ban had gone to Rwanda to build refugee shelters using his new technique. It was the first of many projects for the homeless and displaced.
---
Paper Church in Kobe, 1995
After the Kobe Earthquake, which killed 6,434 people in 1995, Ban built paper shelters, which cost less than $2,000 and could be recycled after use. He also built a temporary church—which, today, is still in use.
---
Photo by Hiroyuki Hirai
Paper Partition System 4, 2011, Japan
In 2011, after the earthquake and tsunami, Ban suspended much of his normal work to focus completely on providing shelter for the thousands of homeless refugees from the eastern coast. This partition system was designed to give families a modicum of privacy while sheltered in a school gym.
---
Container Temporary Housing, 2011, in Onagawa, Miyagi, Japan
Then came the long process of finding housing for the displaced. In response to the severe housing shortage, Ban's team designed a huge, three-story complex of stacked shipping containers—focused around a wood-and-plastic community center built with paper tube columns.
---
Hualin Temporary Elementary School, 2008
After the Sichuan earthquake, in 2008, Ban stepped in to build an elementary school. The paper columns held up clear panels of polycarbonate, which let light into the space. Three buildings were finished in about forty days—they were the first buildings to be rebuilt in the area.
---
Paper Emergency Shelter for Haiti, Port-au-Prince, Haiti, 2010
Another earthquake—Haiti's horrific 7.0 magnitude quake in 2010—brought Ban to Port-au-Prince. Working with students from the Dominican Republic, he and his team built 50 shelters made from his signature wooden tubes.

Photo by Shigeru Ban Architects
---
Centre Pompidou-Metz, France, 2010
Not all of Ban's buildings are disaster-related. In fact, he has a long list of museums and institutions, too—like this annex to the Pompidou Center. The building's curving roofline is made from laminated wood, while more tubes serve to support a cantilever on the interior.
Image: Thibaut Billet/Flickr CC.
---
Cardboard Cathedral, Christchurch, New Zealand, 2013
Ban's Christchurch Cathedral is the perfect mixture of both aspects of his work: Built as a temporary church in the wake of New Zealand's catastrophic 2011 quake, the church is designed to last for 50 years. That will give the community enough time to build a permanent church—at which point Ban's massive cardboard tubes will be dismantled and recycled. Unless, of course, the town has grown too attached to them, which seems likely.
Photos by Stephen Goodenough. Lead image: Forgemind ArchiMedia.