Nils Sjöberg is blond, has an active social media presence, and works as a communications specialist. "Nils Sjöberg" is blonde, has an active social media presence, and is one of the most powerful women in music.
"Nils Sjöberg," as you might have learned today, is actually Taylor Swift. The singer used the name as a pseudonym to hide the fact that she co-wrote "This Is What You Came For," the hit song made famous by her now cantankerous ex-boyfriend, Calvin Harris.
But the real Nils Sjöberg—one of them, anyway—lives in Sweden, and he's... honestly, he's pretty chill about the whole debacle. I caught up with him by email—he's currently on vacation—and asked him about the online confusion, digital doppelgängers, and what he thinks of the Great Swift/Harris Feud Of 2016.
Before we launch into it, some relevant context: In late April, Calvin Harris released a collaboration with Rihanna called "This Is What You Came For." To hype up the single, Taylor Swift, his then-girlfriend, put out some "stealth" promotion. Roughly two months later, in late June—long after the two broke up, but around the time they started slinging pig shit at each other—rumors began swirling that Swift herself had had a hand in writing the song. Her representative finally confirmed the whisperings today, and also verified that the name "Nils Sjöberg," one of the single's credited writers, was in fact Swift's pseudonym. Then Harris went kind of batshit on Twitter, and Katy Perry actually tweeted something kind of funny about it.

G/O Media may get a commission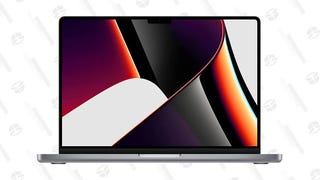 Save $300
2021 14" 1TB MacBook Pro
All caught up? Good! Here's what the real Nils Sjöberg—who lives in Gothenburg, Sweden with his wife and two cats, and works as an illustrator on the side—had to say about it.
Can you describe the timeline of the pseudonym debacle? When did you realize Swift had adopted your name as her own?

A couple of weeks ago I heard about this on Swedish TV, a journalist had found out that Swift uses Nils Sjöberg as an alias and used it when co-writing [This Is What You Came For] with Calvin Harris. A friend of mine wrote to me on Facebook telling me to watch out for Swifties from now on and asked me to look at the clip. According to the journalist, Swift hangs out with Swedes now and then, and the name was a result of some kind of discussion.
Earlier I had been tagged in people's tweets about This Is What You Came For (awesome song!) but didn't connect the dots (how could I know Swift used my name? Crazy). But after this TV spot, I understand my new situation!
I saw you wrote a Tumblr post about the experience. What was the initial online response like from Taylor Swift and/or Calvin Harris fans? Did they come after you? Were they friendly, or awful?
Yeah, as an illustrator, this was too good not to sketch out, and it became one of my first world problems [his Tumblr page]. After that my Tumblr exploded! And then my Twitter.
About here fans started to believe I was Swift, using a fake account, and that discussion has lived on since then. Am I Taylor Swift? Or am I a real boy? Or a pseudo account for Taylor? Hilarious! [They've been] mostly friendly.
What's your day been like, given that Taylor Swift finally confirmed she was indeed the person behind the pseudonym?
Like a constant explosion of tweets, retweets, re-blogs and other blips from my phone.
There's something inherently weird and a little disconcerting about sharing a name with a famous person, particularly on the internet, where it can be easy to mold the boundaries of your identity and persona. What do you make of this phenomenon?
Of course, it feels very weird to get questions about if you exist or not, and get more or less thrown into a celeb's fan circle, but it's also fascinating. There are some really committed Swifties out there!
Do you know of any other Nils Sjöbergs out there? Have you spoken with them? Is it a common name in Sweden?
Not so common, but there are a couple of us. I have neither spoken with them or met them.
Are you on team Taylor or Team Calvin?
Haha, tough one! Honestly, neither. I listen to their music now and then but, yeah, that's it. [Ed. note: Sick burn.]
What do you think about Calvin calling Taylor out on Twitter?
Hard to tell, don't know the background. What I would like to know is how or why they chose "Nils Sjöberg" as an alias! [Ed. note: Same.]
Have you been in touch with Taylor's team at all? Seems only fair that she write a song about you now, to be honest.
Nope, not at all. A song? Why not.