We all laughed at Kramer's transforming coffee table coffee table book on Seinfeld (or maybe it was just the laugh track), but it turns out it's not actually a terrible idea. Or at least the version created by Mike Mak isn't. Using a combination of traditional book-binding techniques and a paper honeycomb structure, the Bookniture can actually support up to 375 pounds so it can be used as a portable stool.
When folded away the Bookniture isn't exactly as compact as a paperback novel. But at 13-inches tall it's still compact enough to fit inside most shoulder bags designed to accommodate a laptop. And if you bring along multiple copies you'll be able to build yourself a complete portable office suite since the Bookniture can be stacked to create everything from tables, to desks, to seating.
You can pre-order one in brown for $60, or black for $63, but since the Bookniture is being Kickstarted you'll have to wait until Mak successfully raises the $50,000 needed to put the piece into production. Kickstarters that don't involve software or electronics typically tend to have a higher success rate, so hopefully the Bookniture will actually ship in May as predicted. [Kickstarter - Bookniture via Notcot]
G/O Media may get a commission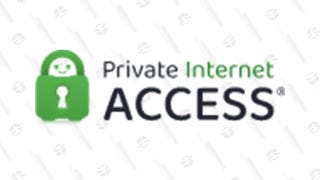 $3 per month
Private Internet Access | 2 Years + 2 Months Subscription
Update: We were recently contacted by a representative from Vancouver-based molodesign who believe that Mike Mak's Bookniture is a direct copy of its own softseating furniture that the firm says has been in development since 2003. It's also very similar to Pinzaan's FlexibleLove furniture that uses accordion-style corrugated cardboard as well, although the appearance of a being a bound book when closed does appear to be unique to the Bookniture. So what do you think, is it a straight-up copy, or enough of a deviation on previous designs?