"The book was soooo much better" is a phrase that screams to me "let's not be friends." It is almost a given at this point, that whenever one thing is adapted from another thing, the original thing is always vastly superior—except when it's not.
One bit of big movie news this week is Chris Pratt signing on for another comic book adaptation, this time A.J. Lieberman's Cowboy Ninja Viking. This news got me wondering when was the last time I saw a movie that was actually better than the comic it was based on. Immediately this film came to mind.
A History of Violence began as a graphic novel by John Wagner and Vince Locke. A nice little comic but by no means an Alan Moore-level epic that aimed to change the medium or even mob fiction for that matter. It simply was nothing spectacular, but Cronenberg turned mediocrity into cinema perfection.
Any movie with the word "violence" in the title is bound to have plenty of it, and this one definitely does. In case you didn't already know, the film follows Viggo Mortensen (Tom Stall), an owner of a small-town diner whose violent past (get it?) catches up with him. Where the first half has some resemblance of the OGN, Cronenberg takes several liberties in the film second half and thrusts A History of Violence into the "must watch" category of the expansive mob film genre.
A History of Violence is a film in defiance of the "book is better" cliché, and giving me the rare respite from that phrase makes me love this movie even more. [Amazon]
G/O Media may get a commission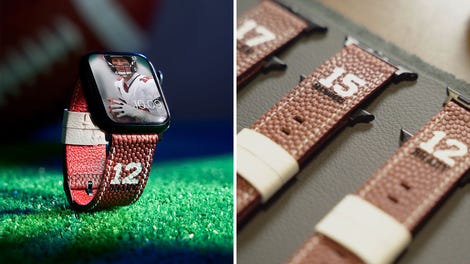 Official NFL PRODUCTS
Official NFL Apple Watch Bands
---
Welcome to Movie Night, where Gizmodo staffers tell you what you should be streaming tonight.