San Francisco has its share of landmarks: The Golden Gate Bridge, Lombard Street, wherever Rice-A-Roni came from. But for white-knuckle competitive gamers, the city has just one true destination: Southtown Arcade — a tiny storefront by the Stockton Tunnel that houses Frisco's last outpost for hardcore gamers. So when game-loving photographer Ryan Russell landed out west as part of Gizmodo's Intel-Inspired Ultrabook™ Shooting Challenge, he knew exactly where to head.
The occasion of Ryan's visit: One of Southtown's legendary ranbats, which is short for "ranking battle," and is basically a tournament. As he shot Marvel vs. Capcom 3 gamers fighting it out via pixelated pugilists, the store's small size kept him and his fellow onlookers shoulder-to-shoulder, their cheers erupting literally inches from the competitors' ears. No contact sport would ever allow spectators to get this close to the action. At Southtown, the players (who bring their own pimped-out joysticks) feed off the onlookers' energy.
Ryan knows that few folks have the patience to wait for photos. Not only did his ultra-sleek Intel-Inspired Ultrabook™'s tiny size mean that he could bring it into the cramped arcade without squeezing a massive bag into a packed crowd, but it also made it easy for him to whip it out at a moment's notice to finish off his shots and get them where they needed to go (bonus: its ultra-responsive innards meant he didn't have to stare at an hourglass while waiting for quickie touchups to touch down). And because the computer had a longer-lasting battery life than the laptops he had used in the past, he could squeeze more work out of the day before packing it in for the night.
Anyway, we're not done with Ryan just yet. He'll be dropping by the Kotaku comments on October 16 to answer any questions you have about Southtown, his experience with the ultra-responsive Ultrabook™ that got him through long days of shooting, and any cheat codes his subjects may have passed on to him.
---
The band Now, Now graciously allowed us to use their song "Wolf" as the soundtrack to Ryan's adventure.
G/O Media may get a commission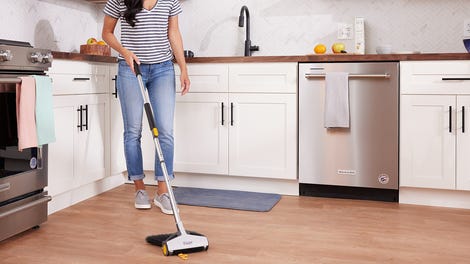 BOGO 50% Off
Flippr - BOGO 50% Off

Seth Porges is a New York-based writer, editor, on-air commentator, and entrepreneur.

---