Much of a city's history is written in its architecture, its infrastructure, and even its natural geographical features. Over time, however, much of that history is lost. Buildings are leveled, and rivers and subway lines are entombed in the ground, interred forever to make room for taller buildings, wider roads, and longer passages.
That's what makes Stephen Walter's London Subterranea — a carefully researched map that documents in minute detail the history of London, underground — such a marvel to behold. The thing looks to be absolutely brimming with secrets surrounding the Big Smoke's long-buried, and long-forgotten, history.
Walter has painstakingly charted the buried rivers, Tube lines, bunkers, sewers, government tunnels and other hypogeal secrets of London. He's also included mysterious and underworld elements, such as unsolved murders, ley lines and pagan burial sites. Like his famed 2008 work The Island, to which this is a companion piece, London Subterranea is a mesmerising tagliatella, combining painstaking research with artistic whimsy.
G/O Media may get a commission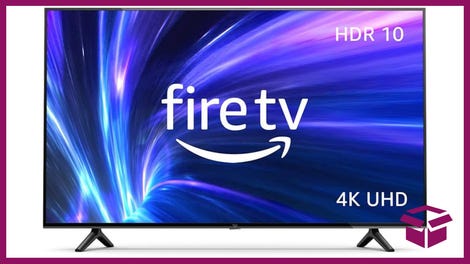 42% Off
Amazon Fire TV 50" 4K Smart TV
We'd love to take a good, long look at a hi-res version of this map, but Londonist reports that the only way to truly explore it up close is to visit it in person. The original art work is scheduled to go on display at the London Transport Museum's new Mind the Map exhibition this Friday, and run through the end of October (this exhibit looks incredible, by the way. If you live in London, please go. Report back. Let us live vicariously through your experience.)
Until then, head over to Londonist to examine a few sections of the map, or visit TAG Fine Arts (who are selling signed prints of the map) to get a better look at the whole thing. [Stephen Walter via Londonist]