In the world of smartphones, the Essential Phone has been anxiously anticipated with the reverence we should probably save for Kendrick Lamar albums. Why? Andy Rubin, the creator of Android, is behind the whole thing. After ditching Google in 2014, Rubin ran off to open a bakery (YUM!), but he's returned to the world of gadgets to "inject passion back into smartphones," whatever that means. It's not even out yet and people are calling his new device the anti-iPhone.

Can the Essential Phone deliver on the promise to rewire the way we think about phones? Why would anyone bother with this thing when there is already a crowded field of solid devices? After months of hype, we've finally had the chance to try the device, albeit, only for a few hours. Here's what you need to know.
Who the hell is Andy Rubin?
Calling Andy Rubin one of the forefathers of the modern smartphone wouldn't be hyperbole. He got his start as a robotic engineer for Carl Zeiss AG before heading off to work for Apple in 1989. (It was at Apple where Andy was first given the nickname Android.) Later, he founded Danger Inc, which was responsible for the legendary T-Mobile Sidekick. That company was later acquired by Microsoft. Then, in 2003 he started Android Inc. where he worked on the mobile OS that would get bought by Google in 2005. From there, Google and Rubin took Android, which was originally conceived as an operating system for digital cameras, and turned it into the most popular OS on the planet. In 2014, Andy Rubin left Google to open a bakery, while also working on an incubator for hardware startups, which is where Essential Products got its start.
What is the Essential Phone?
G/O Media may get a commission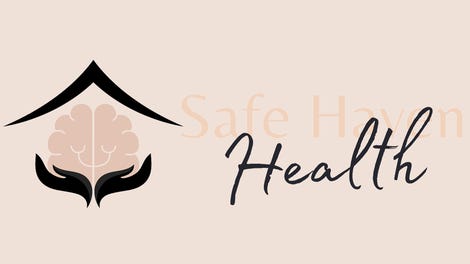 Addiction counseling
Safe Haven Health
The Essential Phone is the handset devised to fix everything Rubin and his team don't like about the current state of technology, which is a pretty lofty goal. But in actuality, the Essential Phone is a smartphone that runs Android Nougat 7.1 with a 5.7-inch screen and a titanium and ceramic body.
Why is there so much hype?
See the section on Andy Rubin above. But if you need more, it's because without even shipping a single device to customers, Essential Products has already generated a valuation north of $1 billion. Amongst the company's many big investors are Amazon and Chinese internet giant Tencent.
How much does it cost?
The phone starts at $699, or $749 if you opt for the bundle that includes the 360-degree camera mod.
What else do I get for all that money?
The phone features pretty standard specs for a modern Android flagship, including a Snapdragon 835 CPU, 4GB of RAM, and a USB-C port for charging and data transfer. One nice thing about the Essential Phone is that you get 128GB of onboard storage standard, which is double what you get on a base Galaxy S8 or LG G6. However, since the phone doesn't have a microSD card slot, you won't have the option of tacking on more storage later.
On the back, there's a fingerprint sensor, dual 13-megapixel cameras (more on that later) and a magnetic attachment system for attaching mods. There's also a 3,040 mAh battery powering the whole thing, which is actually a bit on the small side for a phone this size.
Then what makes this phone so special?
The first thing about the Essential Phone that grabs your attention is its design. Just look at it. The phone features a titanium frame and a ceramic backplate that the team says is significantly more durable than the aluminum and glass bodies you get on other handsets. We haven't tossed it at the sidewalk yet, but we'll report back.
What's really striking is Essential's attention to detail. The phone is almost minimalist to a fault, but it's done in a way that makes other the design of other handsets look busy.
The phone also supports modular add-ons via a connector on the back, which theoretically, means you can swap on different attachments to suit your needs. But right now, there's only one mod that's actually been announced—a 360 camera mod—and we didn't get it, so we can't really say much about it.
Essential applies a light touch on the software too. It runs stock Android, with pretty much no bloat. The only exception to that is that Tidal came pre-installed on our Sprint-branded review unit. Thanks, I guess. Because it runs stock, Essential shouldn't have any trouble supplying users with the latest OS updates, which can't be said about a lot of other Android devices.
What about those dual cameras in the back?
Mounted flush with the back of the phone (which I must say is a nice touch), the Essential Phone has what the company is calling the thinnest dual-camera module in the world. In our brief time with the phone so far, pics look good, but not spectacular. The dual setup is composed of a 13-megapixel camera alongside a secondary monochrome sensor which is supposed to help the phone capture better detail. However, there doesn't seem to be any way to play around with depth of field the way you can on other dual cams phones, which is half the reason you'd want dual cams in the first place.
So is there anything missing?
For a phone with this much froth behind it, there's actually quite a few features people might be expecting, but won't get. There's no headphone jack or any sort of substantial water resistance, and you only get a single mono speaker mounted on the bottom of the phone.

The Essential Phone also doesn't support standard Qi or PMA wireless charging, which if rumors are correct and the iPhone goes wireless, would be another strike against it.
What is all this talk about an Essential digital assistant?
Rubin's plans don't just end with the phone. Essential is working on a whole range of products like the Home Base, which is supposed to be a different take on an Amazon Echo or Google Home. Essential is even working on a whole new operating system (called Ambient OS) for the Home Base to run on, but both the OS and the base itself are still a ways out.
When is it coming out and where can I get it?
The Essential Phone is available for order now with shipments going out as soon as next week. As far as carriers go, the Essential Phone will be a Sprint "exclusive." But don't get played by the marketing, you will also be able to buy unlocked versions from Best Buy and Amazon. From there you can take the phone to any of the other carriers, as the Essential Phone supports all the important bands for both GSM and CDMA networks.
Should I get it?
The Essential Phone is definitely interesting, but is it better than a Galaxy S8 or an iPhone 7? No, maybe not. But we've only had the phone for about a day. After getting to know it a little, the Essential Phone seems like it's more about simplicity than actually trying to change the game or start any revolutions. But if you want to find out what this thing is actually like to live with, check back for our full review next week.