Concrete is an amazing building material: cheap to create, strong when used correctly, and hard-wearing, too. But turning it into exotic and shapely forms can be prohibitively complex and expensive. Now, a 3D printer capable of producing one-off moulds as large as a phone booth could help turn architectural dreamw into affordable reality.
The Engineer reports that a collaboration between 3Dealise, a 3D engineering company, and Bruil, a construction company, has spawned the new device. The pair claim that the machine—pictured below—can "create irregularly curved surfaces, lightweight half-open mesh or honeycomb structures, and even ornamental craftwork."
The printer is used to create moulds from CAD designs, which are then coated to allow the concrete to separate from them with ease. Then, concrete is poured in, along with any reinforcement; Bruil, for instance, has already created concrete segments using its fibre-reinforced concrete, which allows the structures to bear more weight than its vanilla counterpart. The moulds are weak enough to be removed with pressurised water.
Roland Stapper, from 3Dealise, compares the process to the ancient technique of casting metals in sand:
'Normally, metal is cast in sand - it is a process that has been used for around 4,000 years. Using our printer we are essentially recreating this process, minus a step. As well as concrete, we can cast iron, steel, bronzes and so forth, and we are now looking at how to cast plastics and also rubbers - anything that you can pour, really.'
G/O Media may get a commission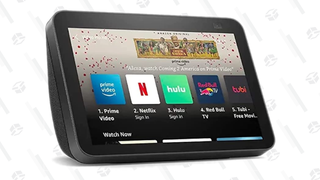 The resulting blocks can be specially designed to slot together—a little like Lego bricks—allowing them to create much larger, intricate structures. Brace yourself for concrete architecture that's just a little less brutalist. [The Engineer]
Image by Andreas Levers under Creative Commons license