New York City has plenty of parks that revamp aging transit infrastructure: The High Line transforms a decrepit elevated rail route, the Lowline reclaims forgotten tunnels. But neither of those is as ambitious as the Green Line, a concept that would turn a major street into a linear park.
The Green Line is an idea by the architects at Perkins Eastman to make the 40 blocks from Central Park to Union Square into a car-free public space. But the Green Line would do much more than that: It would also link many of Manhattan's revitalized pedestrian-only plazas—Times Square, Madison Square Park, Herald Square—effectively creating a continuous greenbelt running through the center of the city.
Perkins Eastman principal Jonathan Cohn walks Dezeen through the idea, which is not only about giving more park space to New Yorkers but also a way to clean local waterways and stormproof the city. Replacing the asphalt with grass and other plantings (called bioswales in landscape architecture terms) would help rain to be absorbed into the ground on the spot. This would not only prevent flooding but would clean that water instead of flushing it across Manhattan's paved surfaces and dumping those toxins into rivers and the sea.
This sounds pretty awesome, and not really any more radical than the idea to set aside 750 acres for Central Park 162 years ago. Hamburg is actually doing something similar. Should we worry about kicking cars off Broadway? Not really. In fact, it might actually help traffic flow. When streets in Times Square were closed as part of its pedestrian plaza conversion, it improved vehicular congestion. And this way people on bikes would have their own dedicated cycling highway through the center of much of the island, which means cars might get back a bit of the real estate dedicated to bikes on other streets.
G/O Media may get a commission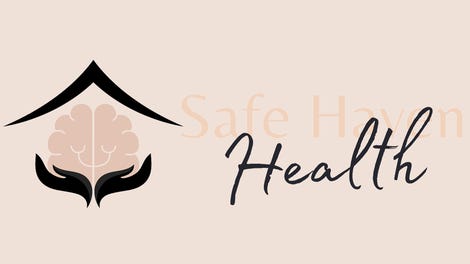 Addiction counseling
Safe Haven Health
Over at CityLab, Kriston Capps asks a crucial question: Does New York really need another High Line? The biggest criticism of the High Line is that the blocks around it have boomed with ultra-luxury housing and retail which has pretty much priced out anyone around it. (I suppose one might say the same thing happened around Central Park.)
Broadway already has some of the highest real estate prices in the city, so I don't see much rapid gentrification in its future. If anything, it would extend the Central Park "lungs" of Manhattan down through some of the lower-income parts of the city, making access to green space more equitable. Plus, many pedestrian deaths would no doubt be prevented by removing cars from such a busy street. The Green Line would make New York City much more livable for everyone. And so much healthier.
Follow the author at @awalkerinLA