Plus, what's next for David Morrissey's murderous governor? Tatiana Maslany reveals what's ahead in Orphan Black's second season. Captain America is definitely going to have a love interest in Winter Soldier, and the Dinobots are definitely going to be in Transformers 4. Once Upon a Time is only adding about three new Disney stalwarts next season. Spoilers ahoy!
Top image from Catching Fire.
The Avengers: Age of Ultron
That whole "Paul Bettany as J.A.R.V.I.S. is going to become Ultron" rumor is apparently just too good to abandon – even if Marvel has officially cast James Spader in the villainous role instead – so the idea has now resurfaced in marginally modified form: J.A.R.V.I.S. isn't going to evolve into the evil Ultron, but rather the heroic Vision. That, at least, is a straightforward version of one of the latest crazy, entirely speculative theories being floated.
For the non-straightforward, paragraphs-long version of this theory, which ultimately involves Tony Stark dying and merging with J.A.R.V.I.S. to become the Vision, or something, thereby reducing Robert Downey, Jr.'s future participation to strictly voiceover – which admittedly would be a rather ingenious way to keep him around if he really is done playing Tony Stark – check out the link. [Newsarama]
---
Captain America: The Winter Soldier
Speaking with Nylon, co-director Joe Russo says that Sharon Carter, played by Revenge star Emily VanCamp, will indeed have a romantic relationship with Steve Rogers:
"We wanted someone that Cap would have an immediate interest in. It had to be a strong-willed person, and we felt that Emily's work on Revenge was a great test tube for what this character could be. She's obviously very credible with physicality, she holds the screen really well, and she even looks like the character from the books."
G/O Media may get a commission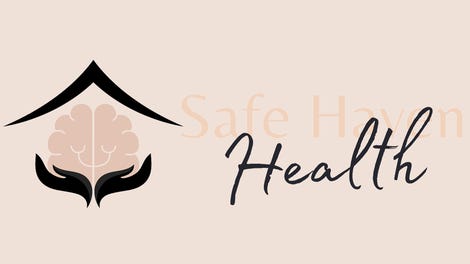 Addiction counseling
Safe Haven Health
---
Catching Fire
Here's the latest poster. [/Film]
---
Transformers 4
Producer Lorenzo di Bonaventura confirms that the Dinobots really will appear in the film:
"I cannot disclose the specifics, but you can be sure that the joining of the Dinobots will give the audience new excitement. In addition to Optimus Prime, Bumblebee, the appearance of these classic roles changed, today the world's coolest, most exciting cars will appear in the film, including China's vehicles, whether you are a car enthusiast, you will feast your eyes and be shocked by them."
He also confirms that there won't be any difference between the American and Chinese cuts of the film. [TFW 2005]
---
Kick-Ass 3
Mark Millar has confirmed that he hopes to adapt the concluding Kick-Ass book into a third film. Because these things are so cheap to make that even lackluster box office performance means they turn a tidy profit, there's probably a decent chance that it will happen, assuming Aaron Taylor-Johnson and Chloe Grace Moretz still want to make a third one. [Yahoo!]
---
Game of Thrones
Angolan actor Hoji Fortuna, whose most memorable turn was as the villainous César in Viva Riva! and who also appeared on Pan Am, has reportedly joined the cast for season four. He will be shooting scenes in Croatia throughout the entire month of September. [Shadow and Act]
---
The Walking Dead
Showrunner Scott Gimple discusses the creative team's storytelling approach for the fourth season:
"I'm excited to tell stories in the book that I love. We're catching up to some of those. We're taking the "greatest hits" approach of all the things I loved that we've done, and grabbing from all the different seasons and working it up. There are a lot of characters that are dead on the show that aren't dead in the books. There are a lot of characters on the show that aren't in the book. It's a remixing of a lot of elements from the book in different context; different characters a lot of the time but taking the emotional thrust of those elements and putting them all in a different rhythm. People will see stuff from the comics and they'll know exactly where it came from but it'll be in a different context — it has to be. You'll also see stories that are totally outside of the comic that have never been seen before. But the basis for those stories are totally from the spirit of the stories told in the comics."
Building on that, executive producer Greg Nicotero promises one episode will be taken "almost verbatim" from its comics source material. Plus, actor David Morrissey discusses what's ahead for the Governor:
"He doesn't carry what happened at the end of season three very lightly. He was a man that recognizes a switch went off in his head and even though he's done terrible things, that ramped him up to somewhere else and he was out of control. That's a very worrying thing for him and that switch takes him into this dark place. It's about how he deals and comes to terms with the man he is and what he's capable of and which side he's going to fall on. That's the choice he has to make."
There's a bunch more at the link. [The Hollywood Reporter]
---
Under the Dome
Here's a sneak peek at episode eleven, "Speak of the Devil."
Here's the description for the subsequent episode, "Exigent Circumstances":
WHILE ON THE RUN, BARBIE MUST PROTECT JULIA BEFORE BIG JIM FINDS HER, ON "UNDER THE DOME," MONDAY, SEPT. 9

"Exigent Circumstances" – While the manhunt for Barbie continues, Big Jim gets the residents of Chester's Mill riled up and the town demands justice for all of Barbie's supposed crimes. Meanwhile, Joe and Norrie must find a new hiding place for the mini dome, on UNDER THE DOME, Monday, Sept. 9 (10:00-11:00 PM, ET/PT) on the CBS Television Network.
---
Once Upon a Time
Co-creator Eddy Kitsis says the third season likely won't any major new characters beyond Peter Pan, Tinkerbell, and Ariel:
"We're not going to meet a lot of new characters beyond that. Often what we try to do for the show, is to dig deeper into our main characters. Last year we saw Robin Hood, and people were like 'How come we didn't see more?' For us, it was like the story was about Belle getting Rumple to do the right thing for the first time as the Dark One, and we introduce Robin Hood. Does that mean we're going to see him this year? Yes. But in that episode, his job was secondary to telling this story which is 'Rumple made a right decision over him.'… [In] Season 1 [the flashbacks] were much more sprawling, because we were introducing them to the audience. Now that the audience knows them, we can really just stories like that Belle-Rumple story. It was a field trip, but it was a momentous field trip."
He also hints at how the Little Mermaid character fits into the coming season:
"If you remember, Neverland had mermaids. We've always wanted to do Ariel, and it was just a matter of what was the best place. We always saved it for Neverland, because to us, that is where I want to meet her, but the question of how she got to Neverland, and her story, is one that will be revealed in the season. In the first eleven."
There's more at the link. [KSiteTV]
---
Once Upon a Time in Wonderland
Here's a promo for the Once Upon a Time spin-off focusing on Lost's Naveen Andrews as Jafar. [Huffington Post]
---
Revolution
Here's a promo for the second season.
Writer Ben Edlund discusses the transition from his old gig on Supernatural – where Revolution creator Eric Kripke also got his start — to working on this show:
Maybe the pivotal difference is this is an alternate universe. The difference being that in Supernatural, for example, there's two guys who know the secret. They know that under this universe, there's another truth, and they find connections to that mystery as they go forward in their story. But it never felt right if suddenly the Devil comes out, and everyone knows the Devil's real, because that turns it into an alternate universe like True Blood. Everybody knows vampires are real, so the news is an alternate universe news, and there's all this oddness. Revolution is that. Strange, wild, universe-altering things have happened on a global scale. Everybody has related to it and we're in a completely new future, and that's a very fertile ground. Exciting!
There's more at the link. [KSiteTV]
---
Sleepy Hollow
Here's the synopsis for the series premiere of the time-traveling Ichabod Crane cop drama. Never have five words (six if you don't count the hyphen) brought more joy to the human soul:
THIS TOWN IS ANYTHING BUT SLEEPY ON THE SERIES PREMIERE OF "SLEEPY HOLLOW" MONDAY, SEPTEMBER 16, ON FOX

After being resurrected and pulled two and a half centuries through time, ICHABOD CRANE (Tom Mison) finds himself in modern-day Sleepy Hollow, where he quickly realizes that evil has awoken with him. When Sheriff August Corbin (guest star Clancy Brown) is killed by the infamous Headless Horseman, Ichabod forms an unlikely bond with Detective ABBIE MILLS (Nicole Beharie), a young cop who has her own childhood supernatural experiences. Together, the two embark on a mission to stop evil and uncover mysteries dating back to the founding of our country. Captain FRANK IRVING (Orlando Jones) hesitates to believe Ichabod's tales of supernatural evil. But when Ichabod's former wife, KATRINA (Katia Winter), provides clues about impending evil, they all begin to realize that this town is anything but sleepy in the all-new "Pilot" series premiere episode of SLEEPY HOLLOW airing Monday, Sept. 16 (9:00-10:00 PM ET/PT) on FOX. (SLH-101) (TV-14 L, V)

Cast: Tom Mison as Ichabod Crane; Nicole Beharie as Detective Abbie Mills; Orlando Jones as Captain Frank Irving; Katia Winter as Katrina Crane

Guest Cast: John Cho as Andy Brooks; Clancy Brown as Sheriff August Corbin
---
Arrow
Here's an interview with costar Katie Cassidy, who plays Laurel Lance. [SpoilerTV]
---
The Vampire Diaries
Here's a promo for season five. [EW]
---
Orphan Black
Star(s) Tatiana Maslany discusses how the various clones react to the revelation that they are trademarked:
It resonates differently for each of them. There's something about that idea of ownership over your body that I feel is quite resonant to women. It's so interesting that it's in the context of clones, but it's all women dealing with this idea of, "Do I own my body? Is my body mine? Who am I if I don't own my body? Who am I if somebody else has decided all this stuff?" I think Sarah is a fiercely rebellious person, so anybody putting her in a box is when she'll lose her sh—. Cosima is fascinated with this concept because of the science of it and because of the way that she can break things down and understand them better. Alison bought into it. It's cool that they all deal with it very differently.

The audience knows that Alison's paranoia is now justified. Will she continue down that path or is she content now after signing the contract?
I think Alison is fucked. [Laughs] I think she fucked up big time. My favorite thing for Alison is the denial that she lives in consistently. It's her favorite place to live. She'd rather pretend everything is perfect, and nothing can be less perfect than her life is right now. This is literally the worst thing that can happen to her, that she signed her life away and she thinks everything is good. Obviously it's not going to be, and we're going to see her lose her shit, I'm sure.
She also says she hasn't yet been told about any new clones in the second season, although she assumes she will get to play some new ones eventually. [TV Guide]
---
Additional reporting by Katharine Trendacosta and Charlie Jane Anders.