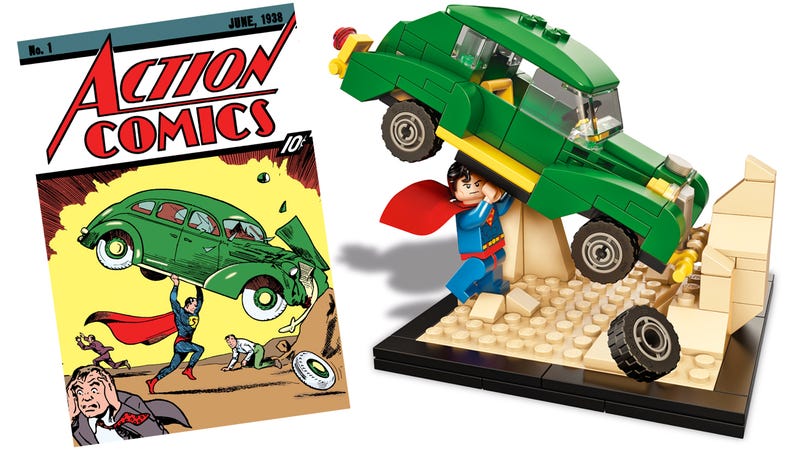 What is considered to be the most valuable comic book of all time is finally being immortalized in Lego. For reference, the most recent mint copy of Action Comics #1 featuring Joe Shuster's Superman art on the cover sold on eBay for $3.2 million. But this 145-piece Lego set? It will only cost you $40.
And while certainly not as rare as the 1938 comic book, you unfortunately won't be able to stroll into your local toy store to buy this new set. It will only be available at this year's San Diego Comic-Con, and like the other SDCC-exclusive Lego sets, you can only buy it if you have a ticket that's been randomly selected. So lining up for hours on end isn't going to help your chances.
But if you can't make it to Comic-Con this year, you will also have the chance to win the set as long as you're following Lego's official Twitter account. [Collider via The Brick Fan]
---
You're reading Leg Godt, the blog with the latest Lego news and the best sets in the web. Follow us on Twitter or Facebook.