Know any other hikes that involve a boat ride across the pacific ocean, a car-free Island and roving herds of Bison? The 37.5-miles Trans-Catalina Trail does.
Earlier this year, my friend Alan and I said, "Screw Valentine's Day!" and instead decided to hike the Trans Catalina Trail over the three day weekend. Alan had never been backpacking — or even hiking before, but somehow I convinced him that this would be a great first trip.
Technically, the trail is 37.5 miles from start to finish. But, by the time you hike from the first designated campsite in the town of Avalon to the trailhead, reach the trail's terminus at Starlight Beach, hike back to the final designated campsite at Parson's Landing, and hike back to the town of Two Harbors to catch the ferry off the island, you will have hiked closer to 55 miles with about 9,600' of elevation gain and loss. And we still did it in three days.
Why Go? Why would we choose to undertake such a daunting feat? While Alan didn't quite know what I was getting him into, I did tell him that the trail would offer breathtaking ocean vistas, epic sea-to-summit climbs, and temperate weather. What I didn't tell him was that we'd often be climbing straight up from sea level and logging 20+ mile days. (Disclaimer: Alan is in pretty decent physical shape and has a competitive mind and spirit. While I knew that this trip would challenge him in ways he could not imagine, I knew that he could handle it.) That being said, most people can easily do this trek in four or five days.

G/O Media may get a commission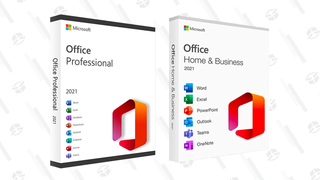 89% off
Microsoft Office Professional 2021 Lifetime License
Alan's sigh of relief.
I do overnight backpacking trips about three weekends per month. Every once in awhile, when a three day weekend comes along, I like to take advantage of it by doing something epic. In this case, I wanted to get some high-mileage in while carrying an ultralight pack in a somewhat-controlled wilderness environment. I wanted to test out the Fancy Feast cat food can alcohol stove. And I wanted to take advantage of the great weather and go shelterless, opting to sleep on the ground under the stars instead of in a tent or under a tarp.
Alan and I met up in downtown Long Beach that Friday after work and took the last Catalina Express ferry to Catalina Island's main port, the town of Avalon. Upon our arrival, we stopped by the Hotel Atwater to pick up our campsite reservation paperwork and locker keys (for a fee, the Conservancy delivers firewood and water to each campsite via the lockers) then we walked to the Hermit Gulch campground just outside of Avalon. We dropped our bags and settled in quickly, for the next morning we'd be rising at 430am.
We ate breakfast on the trail (or in this case, the road) as we walked the three miles back through Avalon and up to the TCT trailhead. We hit the trail just as the sun was peeking up over the ocean. A glorious start to the weekend.
That trail snakes for miles.
We spent the next dozen or so miles trekking through the island's interior. This put us across the widest section of the island and we were often landlocked. There was minimal water on this part of the trail, so make sure to stock up with a few liters before heading out. We reached our intended campsite at Blackjack, 14 miles from the trailhead, by 1pm. We took off our shoes, stretched out, and ate some snacks while I called the Conservancy (for a $10 "connection fee") and had them switch our campsite reservation to Little Harbor, another seven miles away (though mostly downhill.) We continued hiking, westward now, and watched the sun set over the Pacific. Never in my life have I watched the sunrise over the ocean in the morning and watched the same sun set over the ocean that night. It was magical. We rolled into camp after dark, hiking solely by moonlight. We logged 24 miles on day one. After eating our freeze-dried dinners, we passed out from exhaustion.
There's nothing quite like hiking by moonlight.
We rose early the next day and started hiking by moonlight. The section between Little Harbor and the town of Two Harbors is one of my favorites. It looks and feels like a scene from Lord of the Rings. You're hiking up a narrow trail on the spine of a mountain while surrounded by ocean on two sides and more mountains behind you. There's a great gazebo at the peak; it's only a couple miles down to Two Harbors from there.
The perfect stop for lunch.
By the time we hit Two Harbors, we were six miles in for the day, with eight more to Parson's Landing, another four to the trail's terminus at Starlight Beach, and another four back to Parson's. Alan was feeling rough by this point, so he opted to "shorten" the day to 14 miles. I would hike all the way out to Starlight Beach by myself and meet him back at Parson's. We parted ways, I played some classic rock through my earbuds, and jammed on. I made it the last eight miles to the end in less than three hours.
Starlight Beach was amazing. The black volcanic sand was untouched by human activity. Besides some curious sea lions, there wasn't a soul around for miles. So I went skinny dipping for the first time in the cold, February Pacific.
Freedom at it's finest.
After enjoying my solitude, some tuna, and some Fig Newtons, I hopped back on the trail and started booking it for the last four miles to camp. I paused and took a seat in the middle of a big hill climb and looked up just in time to see a Bald Eagle soaring, wings spread, not 20' directly overhead. Another magical moment.
Alan was waiting for me, exhausted, at Parson's Landing. We set up a campfire in our private enclave on the beach, made some food, and shot timelapses of the sunset before the stars began trailing overhead. The night sky was brilliant and unpolluted. We slept well.
Cowboy camping at Parson's Landing.
The next morning we slept in and, as we were departing, Alan and I were greeted by some friendly locals who were camping with their families for the weekend. They were incredibly generous and offered us leftover eggs, sausage, bacon, hash browns, and cinnamon rolls. We devoured it all.
We took it easy for the last eight miles back to Two Harbors. Even with our slow pace, the ferry wouldn't show up for another three hours after we arrived. We indulged our appetites with bison burgers (a herd of bison was introduced to Catalina in 1924 for the filming of a western movie; since then, they've repopulated the island.) While we were hanging out we met some other hikers who had just finished up the TCT as well. We exchanged stories and contact information before boarding the Catalina Express ferry, this time back to San Pedro. As we rode back across the channel, we watched dolphins race on both sides of our boat as the sun set behind us.
It looked like we were leaving Jurassic Park on the ferry ride home.
What You'll Need To Bring: Camping on Catalina is restricted to designated sites only. You can make reservations for the campsites on the Visit Catalina website. All of the campsites have chemical toilets. Most have running, potable water. Parson's Landing does not, so the Conservancy will deliver a 2.5 gallon container of water and firewood to your site via their locker system for an additional, required fee. Pick up your locker key from the Hotel Atwater or Pavillon Hotel in Avalon.
Wilderness permits are required to hike through Catalina's backcountry. These are free and self-issued on the internet. Request one here.
Weather on Catalina Island is similar to that in Southern California. Check the conditions beforehand and pack your clothing and gear accordingly.
To do this backpacking trip, the use of standard backpacking gear is required. Water purification is not needed as sources are either potable or bottled water is delivered. That being said, have at least 3L minimum carrying capacity as some stretches of the trail can be very dry.
Mission accomplished.
How Do You Get There? The Catalina Express departs from San Pedro, Downtown Long Beach, Long Beach Queen Mary, or Dana Point. Roundtrip, regular adult fares are about $75. The Catalina Express offers a free ride on your birthday.
Alan and I spotted several dolphins swimming alongside the Catalina Express.
The Catalina Flyer departs from Balboa Pavillion in Newport Beach. Roundtrip, regular adult fares are about $70, but you can usually find a Groupon or discount code for about half-off.
Both of these ferries have bathrooms, snacks, drinks, and both enclosed and open seating and decks. Depending on your departure and destination, the ferry ride can take anywhere from 45 minutes to 1:30.
What Should You Do While You're There? The Two Harbors campground offers scenic campsites that are just a short walk from town. Little Harbor is more remote, and has even more scenic sites. From this campground, you can do a short hike to the top of a cliff to watch the sun set over the Pacific. Highly recommended. Parson's Landing is the most remote and the least crowded of the beach campgrounds, but these sites go quick.
There are also boat-in only campsites scattered along the island. To access these, you can rent a sea kayak and boat-in. Catalina is also renowned for it's great snorkeling and diving spots, so those are activities to keep in mind when planning your trip.
Alan enjoyed a scenic overlook above Two Harbors as we wrapped up our adventure.
Is It Dangerous? Catalina Island has few indigenous species. There's a likelihood that you may run across bison roaming throughout the island during your hike. If you happen to come into contact with one, steer clear and chances are they won't bother you. Perhaps the biggest risks while hiking on Catalina are dehydration and heat exhaustion (if hiking during the summer.) Drink plenty of fluids while you're out, wear sunscreen, and wear a hat.
What We'd Do Differently: This was my second time hiking on Catalina Island. The first time was also my very first backpacking trip. I learned a lot between the two; I applied it on the latter. Things went smoothly. The next time I visit the island, I will probably try renting a kayak and going to a boat-in campsite.
Catalina's backcountry is beautiful, but few people extend their visits beyond the town of Avalon. Get out into the backcountry and see what Catalina is really all about.
Pack: Boreas Lost Coast 60L ($210, Highly Recommended)
Photos: Chris Brinlee Jr
IndefinitelyWild is a new publication about adventure travel in the outdoors, the vehicles and gear that get us there and the people we meet along the way. Follow us on Facebook, Twitter and Instagram.