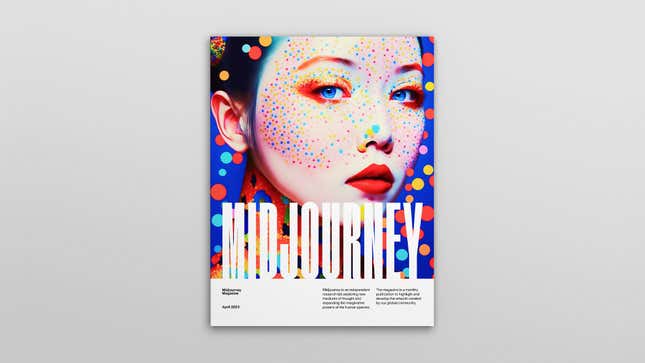 Midjourney is launching a monthly print magazine, "Midjourney."
"We thought it would be fun, and the community agreed, so we did it," Midjourney founder David Holz told Gizmodo.
Generating Video Via Text? | Future Tech
A subscription will cost $4 per month, though you can get the first issue gratis if you sign up fast, according to the Wednesday announcement. Midjourney, an art generator powered by artificial intelligence, creates realistic images based on a user's text input, with tiers of subscriptions ranging from free to "Pro" at $60 per month. The company behind the tool will feature images in its simply and uncreatively titled publication picked from among the 10,000 images rated highest by its site's community members, according to its website. Interviews with image makers and Midjourney enthusiasts will also appear in the magazine. The Midjourney Community Showcase page displays images submitted and rated by users.
"We're launching a monthly Midjourney magazine! Every issue has interviews, breathtaking images, and of course, prompts. Join us in celebrating our community's creativity, imagination, and the increasing manifestation of the human mind," the company announced on Twitter. Whether an AI chatbot will conduct the interviews is unclear.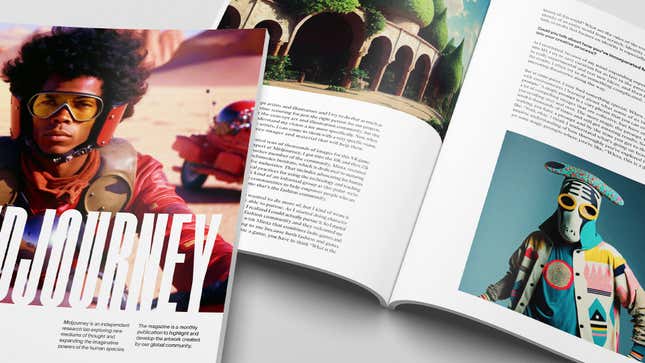 Why a potential subscriber would pay for print copies of images freely available online remains a question for Midjourney magazine and for the media business writ large.
AI has begun nipping at the heels of the traditional media business for months and even drawn blood from it in some cases. CNET, a longtime staple of technology journalism, laid off 10 percent of its employees earlier this month, with its editor-in-chief changing her title to "senior vice president of AI content strategy." Red Ventures, owner of CNET, had been using an AI to generate articles on basic subjects within personal finance and other topics. The move attracted little fanfare, and CNET did not publicize it, until the outlet had to issue corrections on nearly 80 articles, half the AI's output. In spite of the fiasco, Red Ventures plans to continue publishing AI-written articles on CNET.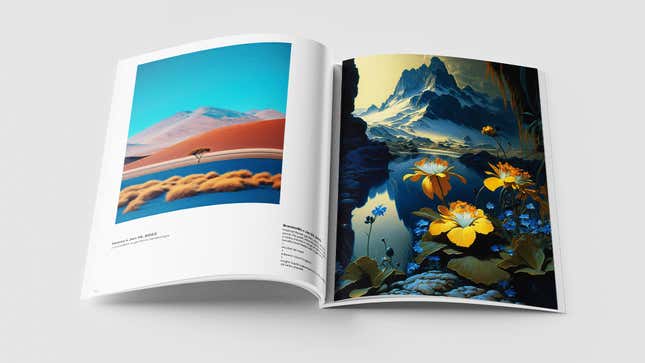 Gizmodo has tried asking ChatGPT, whose successor GPT-4 was released this week, to write an article about large language models, but the AI chatbot did a terrible job, not being able to discern fact from fiction. Tests run by OpenAI, creator of ChatGPT, showed the AI to be a conniving liar.
The CEO of Axel Springer, which owns Insider and Politico, told his employees in early March, "artificial intelligence has the potential to make independent journalism better than it ever was — or simply replace it. Only those who create the best original content will survive."
Last month, science fiction magazine Clarkesworld closed submissions to the public because of a deluge of shoddy short stories penned by AI. After receiving more than 50 such stories before noon on a single day, editor Neil Clarke wrote, "We don't have a solution for the problem. We have some ideas for minimizing it, but the problem isn't going away."
Want to know more about AI, chatbots, and the future of machine learning? Check out our full coverage of artificial intelligence, or browse our guides to The Best Free AI Art Generators and Everything We Know About OpenAI's ChatGPT.