Lost's Mr. Eko reveals what to expect from one of Thor's main new adversaries. A villain from the first Captain America might return. J.J. Abrams hints at Star Trek 3. Plus new Snowpiercer comic art — and some high praise for the Hansel & Gretel: Witch Hunters script! Plus there's the first piece of casting from the TV version of Stephen King's Under the Dome.
Spoilers from here on out!
Top image from Star Trek Into Darkness.
Thor: The Dark World
Adewale Akinnuoye-Agbaje, best known as Mr. Eko on Lost, describes his role as the Dark Elf Algrim, who is transformed into the villainous Kurse:
Kurse is very animalistic. He's got these horns, so what I did was try to go with that flow so my movements were very much like an animal. You had to contort your body and your head cause I've got these big horns on my head. Very, very different style from Chris [Eccleston]. It was a great ride... [Loki] gets his fair share, me and him as well. The great thing about Kurse, he's having it with everybody. Loki has some amazing fights in this, everybody gets their shine. I won't tell you what really happens, but there's some great surprises.
He also says he is in discussions with Marvel Studios to appear in subsequent movies, which quite possibly means he is a candidate to take on another, larger role in the Marvel Cinematic Universe, with Drax the Destroyer in Guardians of the Galaxy the most obvious available role. [MTV via Coming Soon]
---
Iron Man 3
War Machine actor Don Cheadle offers some general thoughts on what to expect from the latest entry in the franchise, especially in terms of the relationship between James Rhodes and Tony Stark:
"I will just say that the buddy relationship that these guys have gets tighter. The third act set piece for the big finale is bigger and badder. It's just a lot more."
G/O Media may get a commission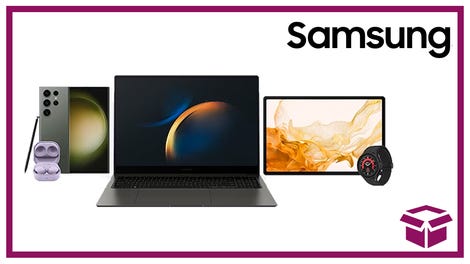 24 hour deals
Discover Samsung - Daily Deal
[Enstarz]
---
Captain America: The Winter Soldier
Considering he's playing the other title role in the sequel, Bucky Barnes actor Sebastian Stan says he's very much looking forward to getting back to work:
I'm completely excited to venture down that path. This is why January 1, 2013, was a glorious day to wake up to [laughs]. I'm very grateful and very lucky for what's going on right now. I think you have to allow yourself to be excited about the magnitude of something like [Captain America].
[Broadway]
The Hurt Locker's Anthony Mackie discusses his upcoming role as The Falcon:
I will have wings. I will be able to fly. I will be a superhero and fight people, namely The Winter Soldier.
He refused to go any further, refusing even to comment on whether The Falcon would have his pet bird Redwing, for fear the role would be recast if he divulged such crucial information. [Ain't It Cool News]
Toby Jones says that he hopes to return as Armin Zola, possibly in robot form, although he says he won't know for sure until "the script is totally sorted out." [MTV Splash Page]
Marvel Studios has confirmed that the movie will be released in 3D. This is in line with previous announcements for Iron Man 3 and Thor: The Dark World, and it likely means that all Marvel movies will be 3D from here on out. [Marvel]
---
Guardians of the Galaxy
Marvel has also announced that James Gunn's space opera will be in 3D. [Marvel]
---
The Wolverine
Here's a nice high-quality version of the recently released promo photo. [Coming Soon]
---
Star Trek Into Darkness
Director J.J. Abrams lavishes praise on the new cast members, in particular Sherlock star Benedict Cumberbatch as the villainous John Harrison:
"I just can't wait for people to see the movie. Benedict is unbelievable. It's a tall order, coming into that movie, because the crew of the Enterprise, that cast is so damn good and they're wonderful to work with and they're all good hearts. So, to come into that group, as he did, as Alice Eve did and as Peter Weller did, and be one of the family was something that I was doubtful could happen. And he completely did it. I not only love him in the movie, but I love him, as a human being. He's an amazing guy. I can't wait for people to see the movie and experience what he's done."
Abrams also vaguely confirms there are plans for Star Trek 3, but it's clear he isn't committing to anything on that front for some time yet:
"No, sir, not yet. I'm sure that the studio would love that to be a possibility but it's up to the audience to decide if there needs to be one...There are things we've talked about but there's no script or anything, it's just ideas."
---
Catching Fire
Here's the first teaser poster for the Hunger Games sequel. [First Showing]
---
Snowpiercer
Here's some more gorgeous concept art for the post-apocalyptic, Ice Age train movie with the all-star cast from Host director Bong Joon-ho. The movie's official site has also released the video below, which features the art alongside "Yona Lights", part of the movie's musical score by Marco Beltrami. [Twitch Film]
---
1952
Though Disney has now actually officially announced that The Incredibles and Mission: Impossible — Ghost Protocol director Brad Bird's next film will be in 3D, the director himself flatly denies it:

Hey, as far as I'm concerned, as long as there's George Clooney as Nicola Tesla, they can shoot it in as many dimensions as they want. [/Film]
---
Oz the Great and Powerful
Here's a TV spot for Sam Raimi and James Franco's Wizard of Oz prequel. [First Showing]

---
Jack the Giant Slayer
Here's a pair of promo banners for X-Men director Bryan Singer's fairy tale reimagining. [First Showing]
---
Hansel & Gretel: Witch Hunters
X-Men actress Famke Janssen discusses why she agreed to play the main evil witch Muriel in this upcoming revisionist fairy tale, and the writer-director she name-checks in her answer gives a good sense of the movie's tone:
It felt right away, when I read [the script], that this is sort of this Tarantino-esque feel to a classic story that we've seen told in many different variations, but never this one... But I think, overall, you always want to look at the story. Would it hold its own? And a character... what's this character like? Can I do something with her that I haven't done before?'" she said. "Those are kind of the parameters, the things that I look at."
---
Evil Dead
Here's a pair of behind-the-scenes photos from Fede Alvarez's remake. [Shock Till You Drop]
---
The Croods
Here's a sneak peek clip for Dreamworks's prehistoric adventure comedy. [Coming Soon]

---
The Dark Knight Returns: Part 2
Here's a new sneak peek clip for the second part of Warner Bros.'s epic animated DVD adaption of Frank Miller's seminal Batman story. [Coming Soon]

---
Fringe
Here are some set photos from the filming of the series finale that show Anna Torv filming both sides of the (presumably) final encounter between Olivia and her alternate universe counterpart, as well as some set photos of Torv at Vancouver Public Library. [YVR Shoots]
Here's a just delightful poster for this Friday's two-hour series finale, "Liberty"/"An Enemy of Fate." [TV Line]
---
Under the Dome
Here's the first piece of casting for CBS' summer adaptation of Stephen King's novel about a small town that gets surrounded by an invisible barrier. Colin Ford, who played the young Sam Winchester on Supernatural, will play Joe, "a very smart kid who's understandably freaked out when he discovers that the mysterious barrier covers the whole town - and both his parents are outside of it." This show premieres on June 24.
---
The Walking Dead
Here's the latest promo for the second half of season three.

---
True Blood
The second episode of the sixth season, entitled "Here Comes the Sun", will reportedly feature the debuts of the following characters:
- Niall's protective mother (from a flashback scene set in 3500 B.C., in which a young Niall also appears)
- A prostitute named Veronica (a guest star role) who makes money by letting vampires feed on her
- A few 20-something "Occupy Wall Street" types (recurring)
- Willa Burrell, who is Governor Burrell's (played by Arliss Howard) daughter, and who disagrees with her father's agenda (recurring)
- Maggie, is 35, pregnant, and convinced that her husband left her to raise their child by herself (possibly recurring)
---
Once Upon a Time
Here's a promo for this Sunday's episode, "In the Name of the Brother."

---
Arrow
Here's a set photo of former Teen Wolf actor Colton Haynes, who is set to play Roy Harper — better known as Green Arrow's longtime sidekick in the comics — in an upcoming episode. It seems they might be trying to play up the "red" part of his Red Arrow moniker. You can check out a bunch more at the link. [Van City Filming]
---
The Vampire Diaries
Here's a sneak peek clip for this Wednesday's episode, "After School Special." [TV Guide]

The show is looking to cast "Female cheerleader types, ANY ETHNICITY age 18-25" as extras for an upcoming episode. [SpoilerTV]
---
Being Human (US)
Just in time for last night's season premiere, here's a bunch of cast interviews that reveal what to expect from season three. [TV Equals]

---
Defiance
For those of you interested in Syfy's upcoming post-apocalyptic alien western but still deeply concerned about whether the show would prominently feature Dodge Chargers, well, boy howdy, does it ever feature Dodge Chargers, and Dodge Chargers that are "souped-up versions of those now on the road with armor and artillery, some of it adapted from invading aliens" at that. But wait, I know you're all wondering what Mark Malmstead — who I don't need to tell any of you is Chrysler's media manager — thinks about all this. Well:
"We wanted to be the first to do something entirely new. We just loved the look and feel of this project, and it aligned perfectly with our demographic targets, who are young, predominantly male and educated. There's a lot of car chases and gunfights in the program."
We will of course stay with this story as it develops. [Reality TV World]
---
Additional reporting by Amanda Yesilbas and Charlie Jane Anders.