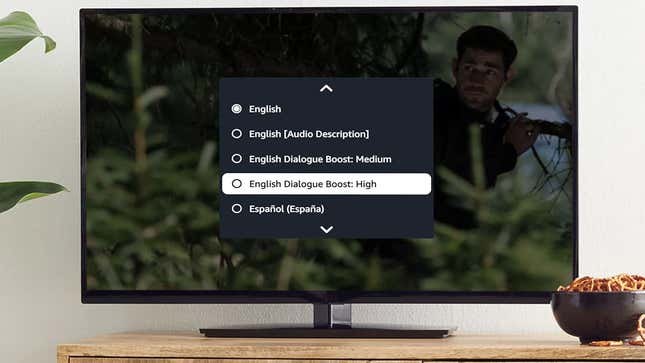 Amazon Prime Video announced a new Dialogue Boost feature on Tuesday that will allow viewers to turn up the volume for character dialogue in some movies and TV shows. The feature was originally pitched as a way to assist hard-of-hearing viewers by increasing the actors' voices and toning down the background noise, but Amazon's announcement acknowledges its usefulness to more general audiences as well.

The company made it clear on its site that Dialogue Boost is available to any Prime Video viewer on any device and claims in the announcement blog to be the first streaming service to offer this feature, which will be available on select Amazon Originals globally including The Marvelous Mrs. Maisel and Harlem, as well as films The Big Sick and Being the Ricardos.
Dialogue Boost is an AI-based approach to eliminate questions viewers might ask each other such as, "What did that character say?" Artificial Intelligence first identifies the parts of the film or shows where it may be hardest to hear the dialogue, particularly when action sequences and effects increase in volume or the musical backdrop potentially becomes too loud. The speech is then isolated to make it louder and clearer, so you don't need to constantly have your remote's volume buttons on standby. The idea is to allow those who don't have fancy home theater setups that allow for isolated center channels to still have access to a boosted dialogue track.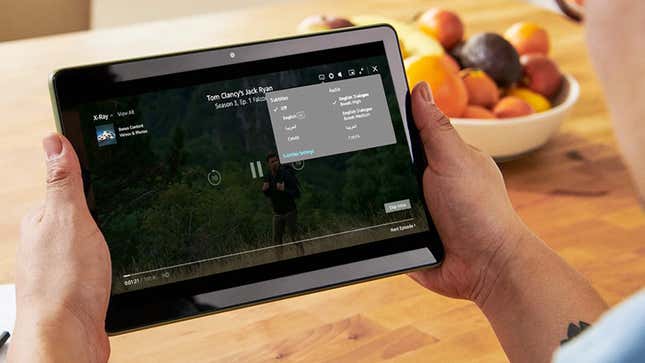 The move to include Dialogue Boost paradoxically comes after improvements in microphone technology have paved the way for more natural, and therefore more mumble-heavy, performances from actors. Most of us at Gizmodo watch with subtitles, regardless of how acute our hearing is.

According to Amazon, roughly 100 original titles and seasons currently have Dialogue Boost, with more titles set to get them in the future. It is unclear if there are plans to eventually extend the feature beyond original content.
Prime Video users can access Dialogue Boost during playback by selecting the subtitle and audio drop-down feature and choosing either English Dialogue Boost: Medium or English Dialogue Boost: High.