The new Ghost in the Shell movie is not without its controversies, but one of the universally-praised aspects of it from what we've seen so far is that the film totally nails its future cyberpunk aesthetic—and we've got an exclusive look at a book that will be all about bringing that world to the big screen.
Insight Edition's The Art of Ghost in the Shell, written by David S. Cohen with a foreword from WETA Workshop's Richard Taylor, goes behind-the-scenes of the how the movie was made. It takes a look at how Rupert Sanders originally pitched his take on the classic manga, as well as how production design weaved traditional Japanese art styles and design techniques into its scifi-infused aesthetic to bring Masamune Shirow's iconic manga and Mamoru Oshii's legendary anime to life.
We're proud to unveil the first pages from The Art of Ghost in the Shell right here on io9, which you can see below—don't forget to click the magnifying glass in the top corner of each image to enlarge them (or open them in a new tab to see them in full resolution).

G/O Media may get a commission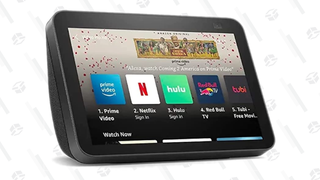 ---
The Art of Ghost in the Shell will be available from March 14, 2017, for $45.