AVENGERS XXX-extended trailer HD
And there came a day unlike any other, when Earth's mightiest heroes decided to have an orgy.
Okay, so that's not the actual tagline for The Avengers XXX: A Porn Parody, Vivid Entertainment's sex-filled spoof of the upcoming Marvel Studios blockbuster -– but hey, who are we to tell them how to market their superhero sex films? We're just giving you the first, exclusive look at the PG-rated trailer, which is relatively safe to watch at work (as long as you don't work for Marvel).
Directed by Axel Braun, the filmmaker who gave us Star Wars XXX, Spider-Man XXX, This Ain't The Ghostbusters XXX, and (no joke) This Ain't The Smurfs XXX, The Avengers XXX actually features a lineup for the team more in sync with the classic, comics version of The Avengers -– for the purists, of course.
Along with Avengers regulars Iron Man, Black Widow, Nick Fury, Hawkeye, and Thor, The Avengers XXX also features Spider-Woman, Ms. Marvel, Sharon Carter, The Scarlet Witch, and yes, even Spider-Man himself, all doing what comes naturally for superheroes looking to unwind. And in what just might be the most appropriate piece of casting in adult-film history, former pro-wrestler Chyna plays She-Hulk.
G/O Media may get a commission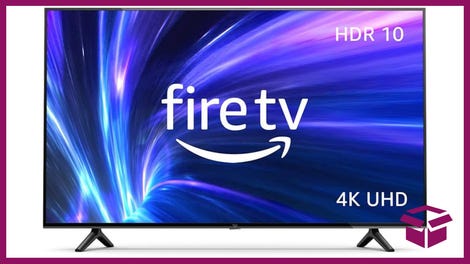 42% Off
Amazon Fire TV 50" 4K Smart TV
Still, we've read a lot of comics over the years, and can't remember ever seeing She-Hulk and Thor settling their differences so... energetically. (Heck, now that we think of it, Thor might be the only male character in the Marvel Universe that She-Hulk hasn't slept with yet. But we digress...)
"In this parody I wanted not only to showcase a more complete Avengers lineup than the one offered by the Hollywood movie, but also to do justice to some of their costumes like the blue/purple Hawkeye outfit that was inexplicably ditched by Joss Whedon in favor of a boring black one," said Braun of the film. "Oh, and Lexington Steele as Nick Fury is way more badass than Samuel L. Jackson."
The official synopsis for Avengers XXX pegs the films as an adventure that pits the 11 aforementioned heroes against a rampaging Hulk, but let's be honest: the real achievement here is finding out how many sexed-up superhero pairings this film removes from the "only in fanfic" list.
Will Vivid go for broke and make She-Hulk and Hulk kissing cousins? (And could it be any ickier than what the hillbilly Hulk family got up to in Mark Millar's Old Man Logan comic?)
These are the questions we look to you to answer, Avengers porn parody. Assemble!
You can get your first look at the trailer for The Avengers XXX: A Porn Parody here, with the full film debuting May 1 on Vivid.com and hitting shelves May 8.