Expedition 42 has kicked off on the space station, and they're taking full advantage an an excuse to pay tribute to the Hitchhiker's Guide answer to life, the universe, and everything.
Top image: Launch of a Soyuz TMA-15M out of Baikonur Cosmodrome in Kazakhstan on Monday, November 24, 2014. Image credit: NASA/Aubrey Gemignani
Rollout of the Soyuz rocket in preparation for launch on November 21, 2014. Image credit: NASA/Aubrey Gemignani
G/O Media may get a commission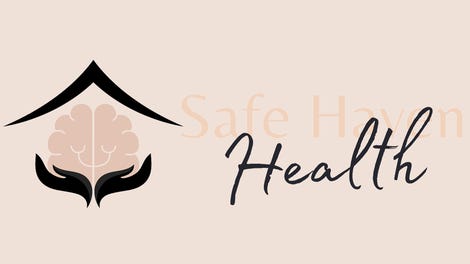 Addiction counseling
Safe Haven Health
NASA astronaut Terry Virts, ESA astronaut Samantha "Sam" Cristoforetti, and Russian cosmonaut Anton Shkaplerov joined Alexander Samokutyaev, Butch Wilmore and Elena Serova to bring the International Space Station up to a full component of six astronauts.
Mission poster for Expedition 42 featuring all six astronauts and their robonaut.
All three of the newly-arrived astronauts are on Twitter, as @AstroTerry, @AstroSamantha, and @AntonAstrey.
Soyuz, backlit by sunrise. Image credit: NASA
While I'm still heartbroken over the departure of Reid Wiseman and Alex Gerst at the end of Expedition 41, I'm optimistic that this new trio is starting out well by embracing the Hitchhiker's Guide to the Galaxy as the mission theme. The theme continues with Cristoforetti's first blog entry from orbit, a tribute to Milliway's, the restaurant at the end of the universe.
Cristoforetti, Shkaplerov, and Virts going through final practices in the days leading up to their launch. Image credit: NASA
The astronauts planted trees at Cosmonaut Ally, where every person who has launched from Baikonur before them has planted a tree. Image credit: NASA/Terry Virts.
Prior to launch, the astronauts were kept in their usual quarantine starting on November 11th. Once delivered to the quarantine house, the astronauts only left three times, all to go to the cosmodrome.
Cristoforetti undergoing a fit-check in a new, spotlessly-clean spacesuit. Image credit: NASA
The first time they left was to meet their rocket shortly after they arrived, the next was a week later for a fitcheck, and the final time was 12 days after they arrived, to launch on Sunday.
Cristoforetti and Virts on tilt-tables during their fit test (left). Empty space suits drying out after testing (right). Image credit: NASA/Virts; NASA/Virts
The launch was picture-perfect, even complete with a Countdown Soundtrack curated by Cristoforetti timed to start at t-30 minutes. The flight took 5 hours, 48 minutes from launch to reach the Rassvet module of the space station.
View of the Soyuz rocket from the flame trench. Image credit: ESA/Sam Cristoforetti
Adding to the pop culture appeal of this particular mission, Virts and astronaut Mike Fincke have previously appeared on Star Trek. They were walk-ons for the series finale of Enterprise.
The Soyuz rocket wrapped in scaffolding prior to launch. Image credit: NASA/Terry Virts
The astronauts are wearing hand-knit socks as part of the AstroSocks project. AstroSocks was inspired after knitters everywhere cringed at Wiseman posting photos of his dull box-store socks; now astronauts are heading to the station with socks infused with excitement and love.
Cristoforetti requested cheerful yellow socks, which were knit from hand-dyed yarn with stitches contributed by hundreds of Canadian knitters.
Cristoforetti's yellow socks. Image credit: Emily Mooney
All the socks are acrylic-free, to avoid sudden sock-combustion in the 100% oxygen atmosphere within a spacesuit. The socks made it into orbit before the astronauts, heading up on the last Dragon resupply mission.
(Thanks to Xylo for the tip; join the AstroSocks group on Ravelry to work on a future pair of space-socks!)
In keeping with the small giraffe carried into orbit by Wiseman during Expeditions 40 and 41, Virts brought Olaf with him to the space station.
Olaf, the newest plush inhabitant of the Space Station. Image credit: NASA/ Terry Virts
This is the first journey into space for Cristoforetti, and the second trip to the space station for Shkaplerov and Virts. Last time Virts was in orbit, he was part of mission STS-130 carrying the Tranquillity and Cupola modules to expand the station. Shkaplerov was in orbit more recently, launching on Soyuz TMA-22 in 2011 as part of Expeditions 29 and 30. Cristoforetti is already sharing her giddy joy as a space-newcomer, with every photo home featuring a broad grin.
This mission delivered the long-awaited espresso machine to the space station, opening up the doors for a whole new world of elegant coffee in space.
Soyuz TMA-15M docked to the International Space Station on November 24, 2014.
Update 2/7/2015: For anyone concerned the handknit astrosocks exploded on Antares, fear not! We finally have proof that at least the cheerful yellow socks from Canada made it on board and are currently keeping astronaut-toes snug and warm. Thank you to Xylo for the tip!
Astronaut Samantha Cristoforetti may think she's demonstrating zero-gravity acrobatics, but she's really showing off toasty toes in hand-knit socks. Image credit: NASA/EA/RepTV