We suspected that Google would announce a new payments system at I/O, and we were right. Enter Android Pay.
Android Pay is an open-platform API that enables customers to make payments from their credit cards within an Android mobile app. To use it, unlock your phone like normal, place it in front of the data-slurping terminal, and boom: payment complete. A virtual account number is created; your card number isn't shared at the store.
Android Pay is partnering with over 700,000 stores, including Best Buy, Gamestop, Macy's, Bloomingdale's, Whole Foods and McDonald's. Google says it will work with major cards (Visa, AmEx, Discover, MasterCard) and major phone companies (AT&T, Verizon, T-Mobile).
It will also integrate with other apps like Groupon and GrubHub, which will offer the Android Pay payment option to users as they make their purchases within the Groupon or GrubHub apps.
The writing for a new payment system was on the wall: Earlier this year, Google acquired mobile payments app Softcard, and there had been rumors about a revamped Google Wallet. In this world of Venmo lovers, digital payments systems are getting more and more popular for individuals, and companies also want give that option to their consumers.
G/O Media may get a commission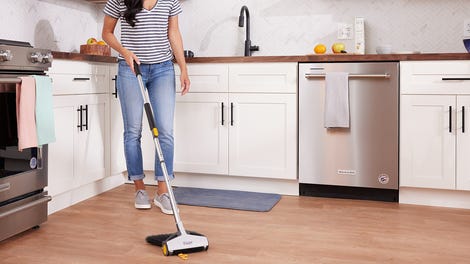 BOGO 50% Off
Flippr - BOGO 50% Off
Google Wallet is clearly taking a backseat. It's not being completely replaced, though—it'll reportedly stick around as a peer-to-peer, Venmo-like service in which folks can send each other money from their bank accounts. Android Pay, meanwhile, is the retail muscle Google Wallet never had. (Google Wallet wasn't mentioned during the Android Pay presentation today.)
Payments is a hot topic among tech companies: Android Pay follows Apple Pay, Samsung Pay, and even Facebook now allows person-to-person payments in chat threads. Android Pay is just the latest system that is poised to permanently change the way people shop and fork over their hard-earned cash.