An Anonymous and AntiSec affiliated hacker has released an alleged 8 gigabytes of data from Italy's CNAIPIC cyber defense police squad. The dump holds data on defense, corporate, and intelligence agencies from around the world. Plus goofy personal photos.
Clearly a retaliatory attack after Italian cops arrested Anon suspects earlier this month, the data cache could be seriously damaging if its contents hold up to what's claimed:
Today we reveal a whole Load of stuff (estimated leak would be over 8Gb) from such owned institutions, just to make it clear all of this stuff was stored on CNAIPIC evidence servers for years while people are doing time in jail waiting for the trial while CNAIPIC used the evidence in the global spy game galore:
Egypt: Ministry of Transport and Communication
Australia: Ministry of Defence
Russia: Atomstroyexport, Diaskan, Sibneft, Gazprom etc.
Ukraine: several embassies and consulates on it's territory
Nepal: Ministry of Foreign Affairs
Belarus: Ministry of Foreign Affairs, Belneftehim, Belspetzexport
Gibraltar, Cyprus, Cayman Islands etc: Tecno Develp, Line Holdings, Dugsberry Inc, Alpha Prime, Alpha Minerals etc.
Vietnam: PetroVietnam (PTSC), Ministry of Natural Resources (MONRE)
USA: EXXON MOBIL, US Department of agriculture and hundreds of attorneys and DOJ accounts including: McCallion & Associates LLP, Goodkind, Labaton, Rudoff & Sucharow, LLP, and hundreds of bullshit agencies we don't even know why we pay taxes to support all of them.
Internal organizational documents, a wide assortment of files, and even smiley internal staff photos are stuffed into the leak, which has only been released as one of presumably many future parts.
Aside from an obvious act of vengeance, the Anon operator presented this justification for the move:
This corrupted organization gathered all the evidence from the seized property of suspected computer professional entertainers and utilized it over many years to conduct illegal operations with foreign intelligence agencies and oligarchy to facilitate their lust for power and money, they never used obtained evidence to really support ongoing investigations.
G/O Media may get a commission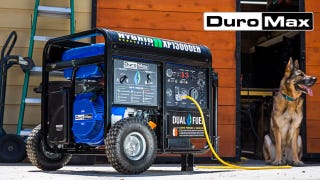 Black Friday Sale
DuroMax Generator Sale
The broken English indicates a foreign agent—maybe Italian—and might hint at the possibility of this being an inside job. At any rate, a massive coup for AntiSec, and a sign that their efforts haven't been diminished by the rash of international raids. We'll keep you updated on the dump as it's released.