Apple and Google have rerouted shuttle buses which carry employees from San Francisco to their out-of-town headquarters after a series of possible attacks broke the vehicles' windows in the past week.

Per Mashable, sources at Apple believe an unknown party assaulted the buses in transit with rocks, BB guns, rubber bullets, or something else—though no explanation is yet forthcoming for the damage. Mashable obtained an email explaining that Apple has decided to route the buses significantly enough from their normal routes that some employees should expect an additional 30 to 45 minutes of transit time each way:
Subject: Coaches temporarily being rerouted

Due to recent incidents of broken windows along the commute route, specifically on highway 280, we're re-routing coaches for the time being. This change in routes could mean an additional 30-45 minutes of commute time in each direction for some riders.

As always, the safety of our employees is our first priority. We're working closely with law enforcement to investigate these incidents and we'll notify you as soon as the coaches are able to return to the regular route. Thank you for your patience and understanding.

The Apple Commute Team
Per TechCrunch, the damage has occurred to at least five Apple buses traveling "off Highway 280 near Woodside, California" between San Francisco and its compound in Cupertino, seemingly ruling out the possibility it was somehow accidental. According to SFGate, at least one Google bus suffered similar damage.
According to Mashable, California Highway Patrol Officer Art Montiel confirmed that the agency was investigating reports of an "unknown object" impacting shuttle windows, though he did not provide additional information. Police told the San Francisco Examiner that the buses lack any company-specific logos, though other reports indicated no attacks on other bus services like Greyhound.

G/O Media may get a commission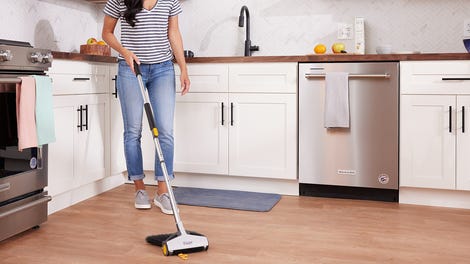 BOGO 50% Off
Flippr - BOGO 50% Off
"It appears that they're going after the unmarked tech buses," Montiel told SFGate.
The shuttle buses used by numerous high-profile tech companies to carry staff to and from San Francisco neighborhoods with skyrocketing property prices have long been seen as a symbol of gentrification—and they've been repeatedly protested and sometimes subjected to vandalism, not to mention the target of lawsuits, in the past. As Wired noted in 2016:
The real problem—the reason the protests won't stop for good anytime soon—is that to many, these private shuttles are the rolling symbol of a class war pitting young, cash-rich tech workers against long-time San Franciscans who are being pushed out of their homes by evictions and out of the city altogether by astronomical rent prices. (Indeed, a 2015 Forbes ranking of worst cities to rent in closed with San Jose, Oakland and San Francisco in the top three spots.)

"Google Bus" has become a synecdoche for "money flaunting Tech 2.0 oppressors."
It's possible this is some kind of extremely ill-advised and dangerous attempt to fight back against Silicon Valley overlords by busting bus windows. But the reality is that the motive remains totally unclear at this point—and it's really just luck that no one has been hurt.
[Mashable]