In a year marked by economic downturns and layoffs plaguing tech, two of the industry's biggest heavyweights both lost more in terms of valuation than any other company before it. First came Amazon, and now, Apple. Combined, the two companies have shed roughly $2 trillion worth of valuation in around 12 months. If they were a country, Amazon and Apple's recent stock valuation dip would surpass the combined GDPs of Sweden, Switzerland, Saudi Arabia, and Argentina.
Apple's recent valuation plunge, as reported on by Axios and elsewhere, marks an abrupt shift from the beginning of 2022, when the iPhone maker briefly became the first company in history to ever to cross over the vaunted $3 trillion valuation goalpost. Though pandemic disruptions in China, supply chain constrictions, and rising inflation all took a toll on Apple over the year, the company's already bleeding wound was sliced wide open Tuesday following a new report suggesting Apple internally expects less demand for its gadgets and gizmos this year. The ensuing investor panic led Apple's stock to decline by more than 4%.
Though Apple has earned a reputation for bobbing and weaving its way through economic headwinds that leave many of its competitors struggling to stay afloat, the end of 2022 was undeniably choppy for the company. Covid-19 infections coursed through its "iPhone City" Zhengzhou Foxconn manufacturing plant, leading to work shutdowns and subsequent production declines. Frustrated Chinese reactions to the country's rigid pandemic prevention plan, meanwhile, led to mass protests that upended Apple's plans even further. Combined, those factors led to massive declines in shipments of Apple's golden goose: iPhone shipments in its December quarter, according to a Trednforce analysis, reportedly declined by a staggering 22%.
Apple did not immediately respond to Gizmodo's request for comment.
Amazon, another tech firm that saw almost unfathomable levels of growth during the early days of the pandemic, charged its way into the $1 trillion valuation loss club in November. In that case, Amazon saw its valuation plummet from $1.882 trillion on June 21 to $878 billion in November. Microsoft, which briefly held the mantle of world's most valuable company in 2021, wasn't far behind either, with its valuation plummeting around $900 billion last year.
G/O Media may get a commission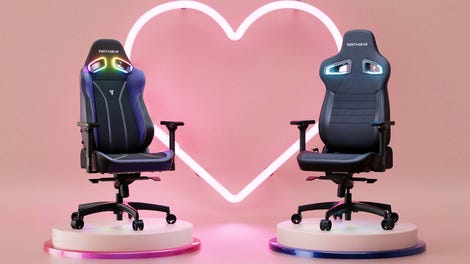 Up to $150 off
Vertagear Gaming Chairs
None of that means Apple, or Amazon and Microsoft, for that matter, are going anywhere anytime soon. Despite its troublesome year, Apple's valuations still hover near $2 trillion, a valuation never before seen until Apple accomplished the feat back in 2020. On a more tangible level, Apple made up more than half of all U.S. smartphone shipments last year. In China, one of Apple's largest markets, iPhones just reportedly recorded its highest ever monthly market share. And as for the disruptions at the Zhengzhou Foxconn plant, a recent Reuters report suggests it has already nearly returned to full production.