Over the weekend, Apple announced that it's recalling some USB-C charge cables that were included with its super-slim MacBooks in 2015 because they "may fail due to a design issue."
Apple will swap any recalled cables for a new redesigned one free of charge. If your MacBook was registered with an address when you bought it, Apple will ship it straight to you by the end of this month. If you didn't, you'll have to drop into a store or request a new cable online.
Need to work out if your cable might be faulty? The affected cables look like this:
In other words, if it doesn't have a serial number, you'll need to swap it. You can head to this Apple support page to get things rolling.
Just last month, Apple recalled AC wall plug adapters from Continental Europe, Australia, New Zealand, Korea, Argentina, and Brazil. And it's not the first problem that USB-C cables have faced, either: Some cheap cables have been known to fry laptops.
G/O Media may get a commission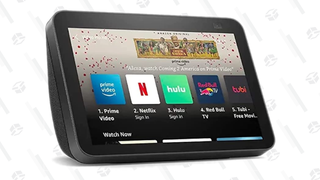 [Apple]