Last year, Bloomberg reported that Apple was working on enhanced sensors capable of detecting different levels of pressure. Then, a patent popped up adding weight to the rumor. Now, a second patent lends the idea of pressure-sensitive touchscreens yet more credence.
The new patent, published by the US Patent and Trademark Office on Thursday, details how built-in pressure sensors could be used together with touchscreen inputs to provide a better UI navigation experience. If that sounds similar to the last patent, it's because it is.
The patent—"Gesture and touch input detection through force sensing" to its friends—adds at least three force sensors beneath the standard multitouch display of an iPhone and iPad to act as a secondary mode of input. It suggests that they could be placed either under the screen or around the bezel of the device—as long as they were attached to the touch surface.
When an input force is detected across all the sensors, it origin could be triangulated and then used alongside inputs from the touchscreen itself to better understand gestures made by the user. It could determine that a swipe gesture originated from offscreen, say, or help filter out accidental touches (like current palm rejection tech, just way more granular). Apple Insider explains a third possible use a third possible use:
In some embodiments, the force sensors are positioned outside of the active touch area. This may allow for a secondary mode of input that correlates to onscreen user interface elements like buttons or arrows. In such cases, required input for a UI graphic is offloaded beyond the border of a touchscreen's active surface, thereby freeing up much needed display space.
G/O Media may get a commission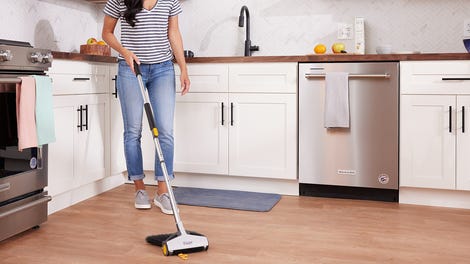 BOGO 50% Off
Flippr - BOGO 50% Off
All of which sounds neat! But it's worth remembering that one report by Bloomberg and two patents don't mean that you're going to have an iPhone rocking this kind of technology any time soon. Indeed, even Bloomberg acknowledged that this might not become a marquee feature until 2015 at the earliest. A lot can happen between now and then, and like all patents and R&D, it'll only to make it to market with Apple if, y'know, it's actually good. But for the sake of some of that functionality, let's hope it does. [USPTO via Apple Insider]