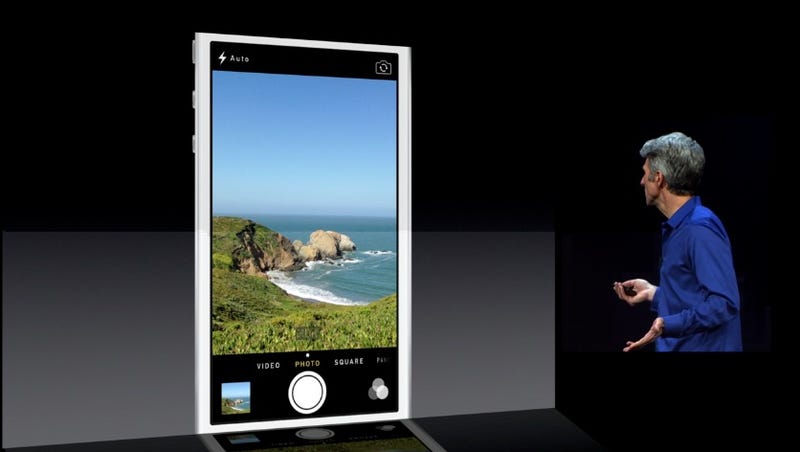 Apple has reworked the look and design of the camera and photos applications to make navigation smoother and simpler. It's a blatant shot at what Apple's competitors—ahem, Instagram—have been doing for sometime.
First up, is the Camera app, which has a brand new swipable interface that lets you go between video, camera, pano camera and an Instagram-ready "square camera".
Speaking, of Instagram, let's jump over to the Photos app. There's a whole new UI, which includes some filters. A nice touch—but it's not like we've never seen filters before.
Beyond the filters, the new app is designed to use your photo metadata to organize your photos by "moments" by location and time—something we've seen with other services in the past.
Overall, though, the features are mostly Apple playing catch up here. What we're seeing are interface improvements, but with something like photos, that's a big part of the experience.