As you stare at the box cover for Arena of the Planeswalkers (and Jace's leering, vacant face), one question springs to mind: why does the world need a board game based on a card game? Is it for people who like Magic but want to play a game that isn't Magic but includes some vague themes and ideas from Magic? Is it for people who liked Heroscape but not quite Heroscape and using some intellectual property Hasbro already owns? I sure don't know.

I do know, however, Arena of the Planeswalkers is a decent strategy game, using most of the rules from the old Heroscape game, and some of the minis are quite nice. But ultimately this game feels underwhelming and shallow. The rules are based on Heroscape, the mass market miniatures game that let players build their own terrain out of plastic hexes. I don't know how well it sold, but Heroscape has a serious cult following even though Hasbro killed it a few years ago. So they took the Heroscape rules and tweaked them a little bit to allow for Magic's planeswalker characters to fight within it. The official word from Hasbro PR is that the rules are not compatible with Heroscape, but 90% of them are, and if you're at all clever you can easily use the planeswalkers with your old Heroscape stuff.
The game is fairly straightforward: you start with a planeswalker, either Gideon, Jace, Chandra, Nissa, or Liliana. The planeswalkers move around the board, and generally on the first turn will summon a couple of squads of monsters tuned for use with that planeswalker (Liliana boosts zombies, for instance). The functional difference between this summoning and just placing the squads on the board during setup, the way you would in Heroscape, is negligible. Then your planeswalker and your monster squads will take turns moving and attacking the opponent's units. There's some strategic depth in choosing which squad or planeswalker will act on a given turn . Your planeswalker is your most powerful unit by far, so you need to strike a balance between putting it on the front lines and keeping it safe.

G/O Media may get a commission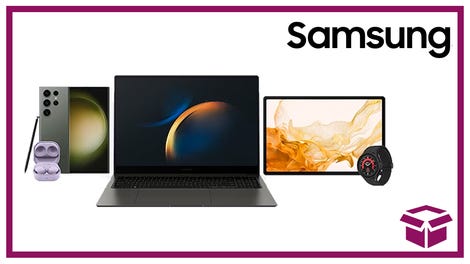 24 hour deals
Discover Samsung - Daily Deal
Planeswalkers have a deck of spell cards which they can cast, boosting their own creatures or weakening their opponents' creatures, or in some cases affecting the opponent him or herself — making them discard a spell card of their own, for instance. This is the primary way Arena of the Planeswalkers is not compatible with Heroscape. I'm not sure if the point value (for balanced army building) of the planeswalkers accurately reflects how powerful their spell decks make them compared to the heroes of original Heroscape, and many of the spell cards won't work properly if both players aren't using planeswalkers. But again, if you're clever you can iron out those issues.
How does this game compare to Magic? It just really doesn't. It uses Magic characters, spell names and art, and the spells vaguely do what their Magic counterparts do. It does not have the resource building/utilization of Magic — you can play two spell cards per turn, no matter which ones they are.

The components are interesting. The five planeswalker minis are very nice, and it's the first time we've ever had planeswalkers represented in this way. If you've ever wanted your D&D party to battle against Liliana and an army of zombies, now you can, and that's pretty cool. As for the terrain, it only includes a few of those plastic hexes, enough to build a tiny hill. However, the game comes with six interlocking cardboard map pieces. This is interesting for Heroscape fans because you could use it as the base for a huge Heroscape terrain setup. Before, you often had to use a ton of your Heroscape tiles just laying out the base level of your map. Now you can build on top of these map tiles, saving your plastic hexes for the important work of creating massive canyons and soaring mountains to battle on top of.
In a vacuum I'd say Arena of the Planeswalkers is a solid game that could get better through expansions. There are some flaws — the turn counter for each scenario, which you place a token on to track the turns, is inside the rule book, so hopefully you never have to look up any rules while you're playing. There are some balance issues, too — I wiped out my opponent's entire team with Liliana's Killing Wave spell, and some spell cards end up not functioning against certain opponents (I didn't have any flying creatures, so Nissa's anti-flying creature spells were useless against me). And while this comes in at a lower price point than the Heroscape master sets, most of the minis are unpainted, which is a bit of a letdown. At least the mini sculpts appear brand new. Those rhino warriors are pretty unique.

In the end we have a game tangled up in the other games it's drawn from, and that's a shame because it isn't quite good enough on its own merits to hold my interest.