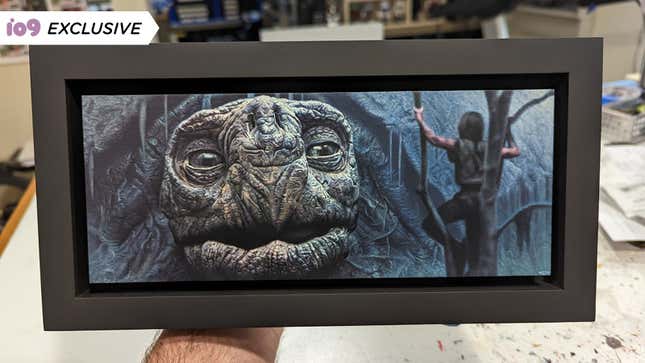 In the world of pop culture art, few artists are as precise and detailed as Ashton Gallagher. His works are so gorgeous, so evocative, so effortlessly excellent, his paintings are regularly mistaken for photos. But they're certainly not photos. Gallagher puts painstaking time into creating his paintings, and not only is he bringing a new group of them to Los Angeles this week, he's let io9 in on the process behind one of the pieces.

"Mini Portraits V" opens May 12 at the Gallery 1988's Pop-Up location—355 N. Fairfax Ave., Los Angeles, CA—from 7-10 p.m. PST. Gallagher himself will be on-hand to debut his latest paintings, which will go online the next day. Once again, he's bringing characters from all across pop culture to life in his signature style, with full-on paintings, drawing studies (which, for the first time, will be framed and more complete), and prints with runs from 30-40.
A few pieces from the show have already made it online (including this Last of Us piece, this Back to the Future piece, and one from The Bear) but Gallagher has let us debut a piece from The NeverEnding Story called "Morla - The Ancient One." It measures 4 x 10 inches and—yes, the headline is correct—took him almost 100 hours to complete. Why Morla of all things? "Childhood nightmare fuel," Gallagher told io9. "But in the best possible meaning"
What happens over that 100 hours? Take a trip through this slideshow to see. And visit www.gallery1988.com to see the full show starting May 13.