Earlier this week, we shared with you the science behind the magic that happens on your tastebuds when just the right ratio of salt meets the right amount of sugar. Today, we have a food developer in to answer your questions about how food developers make flavors and the science of taste.
Barb Stuckey is a professional taster and food inventor at Mattson, a developer of foods and beverages (you may have tasted their work before — they created the Popchip). She's also the author of the 2012 book, Taste, which looks at the science of taste.
Start submitting your questions in the comments below. And then at 1 pm (PDT) Barb will be joining us to answer some of those questions.
G/O Media may get a commission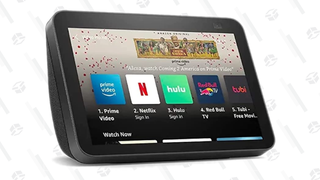 Image: luchschen / Shutterstock