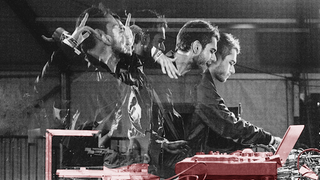 The fact that most current pop music has at least some electronic influence is probably a reflection of our culture's obsession with technological innovation. Our daily lives are consumed with the sounds of new devices, all of which we expect to perform harder, better, faster, stronger than our previous ones.
That's why we've teamed up with the new DROID RAZR MAXX HD — the impossibly fast Android-powered smartphone from Motorola — to bring you a live Q&A with DJ and producer Zedd.
Zedd is here to discuss how developing technology influences his work, and talk about all the gear it takes to get his unique sound. Predicted by Billboard to be "the breakout DJ star of 2013," and hailed by Rolling Stone as "Artist to Watch," the 23-year-old musician has already toured with Lady Gaga, Skrillex and Deadmau5. His new track "Spectrum" featuring Matthew Koma hit #1 on the Billboard Dance Club chart, and his debut album Clarity includes collaborations from Ellie Goulding, Ryan Tedder and Foxes.
So head below to ask Zedd anything about the industry, and then check out the new DROID RAZR MAXX HD by Motorola to see how a phone can help you perform your very best.
Image provided by Interscope Records.