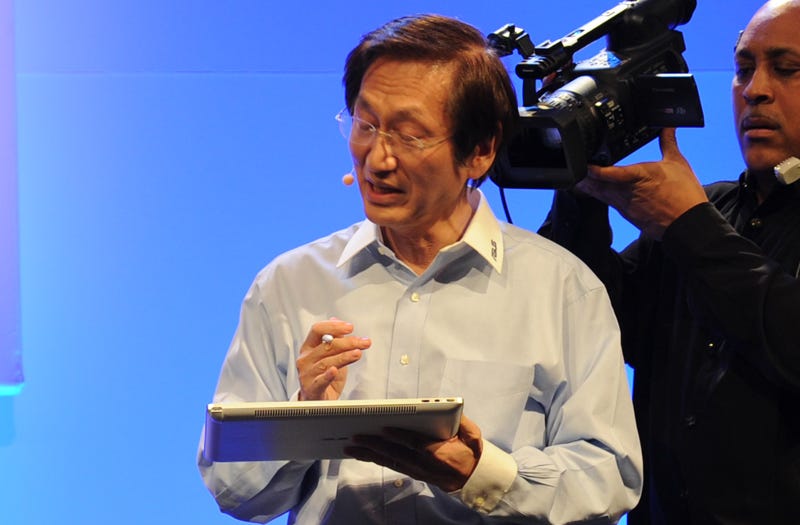 We're currently enjoying some funky music and waiting for ASUS' presentation to begin. It'll be one of the first major press events of this year's CES and we're actually a tiny bit excited.
Based on rumors and gossip, odds are that we'll see plenty of tablets, notebooks, and crazy transforming notebook/tablet combos.
Update: So far we've seen the Asus Eee Pad MeMO, a stylus-lover's dream. There's plenty of info about it right here.
We were also shown a Windows 7 tablet, but we're not going to talk about that one "the most powerful tablet in the world."