James Cameron sure does love the water. His very first movie, Piranha 2, was about fish. He revolutionized special effects with underwater thriller The Abyss. And, of course, a movie set on water called Titanic became one of the biggest of all time. We've known for a while that his Avatar sequels would explore the oceans on the planet Pandora, but the lengths he's going to do that sound both spectacular and dangerous.
Speaking to Collider, Cameron revealed some new details on how he's filming underwater scenes for the Avatar sequels. First up, his team has pioneered a process to do performance capture underwater. That may sound easy, but think about the way water moves and how that could impact cameras capturing movement data. "We've had to figure out how to get around that problem, which we did," Cameron said. "Basically, whenever you add water to any problem, it just gets 10 times harder. So, we've thrown a lot of horsepower, innovation, imagination, and new technology at the problem, and it's taken us about a year and a half now to work out how we're going to do it."
And with that ability comes the ability to shoot what sounds like very elaborate sequences underwater.
We've got six teenagers and one seven-year-old, and they're all playing a scene underwater. We've been training them for six months now, with how to hold their breath, and they're all up in the two to four minute range. They're all perfectly capable of acting underwater, very calmly while holding their breath. We're not doing any of this on scuba. And we're getting really good data, beautiful character motion and great facial performance capture. We've basically cracked the code.
G/O Media may get a commission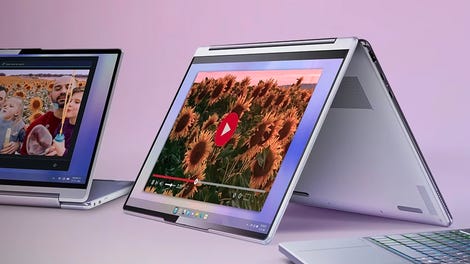 up to 70% off
Lenovo Spring Clearance
Leave it to Cameron to take one of the most high-tech modes of filmmaking and make it even more difficult. Kids holding their breaths, wearing performance capture suits, acting like giant blue creatures. These movies are going to be insane.
Cameron is currently filming Avatar 2 and 3 back to back for release in December 2020 and 2021, at which point he'll go back and finish the next two films for release in 2024 and 2025.
[Collider]