Now that we know Avatar's floating mountains were based on China's rugged geography, the Chinese have decided to rename a mountain in Hunan province "Avatar Hallelujah Mountain." And artists are posting their favorite images by Yes cover artist Roger Dean.
The newly dubbed Avatar Hallelujah Mountain is in Wulingyan National Park, already a major tourist spot in China — but officials are hoping that naming it after the mega-popular film will help the shockingly verticle landmark become a major destination.
Meanwhile, since we pointed out the resemblance between Avatar and Roger Dean's artwork a month ago, there's been a flurry of discussion on the subject online. Entertainment Weekly asked director James Cameron whether he got his idea for the floating mountains from a Yes cover, and he laughed. "It might have been... Back in my pot-smoking days." Some more great Dean art has been posted in various places, as people celebrate his influence and point to more areas where Dean's art may have helped to inspire Avatar. Check out our new favorites.
YannickLeJeune pointed out a number of Dean covers that could have inspired Avatar, including this image that looks startlingly like the Toruk, the giant red dragon that Jake flies.
G/O Media may get a commission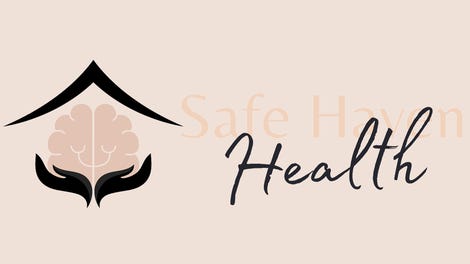 Addiction counseling
Safe Haven Health
And this image, which looks like the Ikrans in their natural habitat. (Via YannickLeJeune)
And this one of somebody wrangling a flying creature into submission so he can ride it. (Via YannickLeJeune)
And a particularly awesome example of the "floating mountains" scheme. (Via YannickLeJeune)

Blog SignalNoise compared some Dean images with some Avatar screenshots, and in addition to the famous floating mountains, they also pointed to the arched rock formations in both Dean's and Cameron's visions.
And then Sci-Fi-O-Rama asked some artists to name their favorite Roger Dean images. Some of them looked sort of Avatar-ish, like this "Red Dragon" image, chosen by Dan McPharlin, who writes "I think what I love about this in particular is the graphic punch of the vividly coloured subject (apparently a later addition) against what is essentially a monochromatic backdrop; a strange, almost oriental landscape full of distressed bone-like forms in geological upheaval, now draped with silvery waterfalls, clumps of vegetation and thick fog. We are left to ponder the red dragon's place in this world; no doubt near the top of the food chain, prowling a rocky outcrop in search of his next meal."
Some of them were a lot less Avatar-esque, like this Billy Cox cover, chosen by Eric Carr (via Sci-Fi-O-Rama).
And some of them were just plain awesome, like this Paladin cover, chosen by Jeff Love (via Sci-Fi-O-Rama). There's a lot more over at the link.
One of the artists who took part in the Sci-Fi-O-Rama, Jonathan Coulthart, was so overcome with a "splurge of polemic," he posted it on his own site instead. It's a long essay about the post-punk disdain for prog rock and for fantastical artists like Dean. He quotes Dean, in 1976, as saying,
Science fiction is unfortunate in having a most unsatisfactory framework of existence-it's considered literary kitsch. I believe it should be the mainstream of literature because all the books that have become important down the generations of civilisation have been books about ideas. Superficially, science fiction would seem to offer the most scope for idea content, but the promise is unfulfilled. Good ideas and good writing rarely coincide. All too often the medium is used for entertainment alone and its potential beyond this should be obvious to everyone. I don't just mean in the sense of fantasy technology. The potential for anticipating human evolution is there and perhaps the means to bring it about and definitely the means to bring about a social evolution.