The Robocop reboot adds quite possibly the most versatile actor on the planet to its cast. Iron Man 3 gets a huge budget increase after the success of The Avengers. True Blood's long-term future might be secure. Plus Amazing Spider-Man photos!
All that plus Bruce Willis says Looper will be totally amazing, Nick Frost talks about The World's End, The Dark Knight Returns is getting an animated adaptation starring the original Robocop, and Ryan Murphy reveals all about the totally new season of American Horror Story!
Spoilers from here on out!
Top image from Looper.
Iron Man 3
Proving that Disney has officially learned everything from The Avengers and absolutely nothing from John Carter, the third Iron Man movie is getting a much bigger budget - instead of the original $140 million, it's going all the way up to $200 million. Let's just hope viewing audiences are still feeling good will towards The Avengers and have completely forgotten the mild disappointment of Iron Man 2, I guess. [/Film]
---
The Amazing Spider-Man
Here are promo photos of Emma Stone as Gwen Stacy. [Coming Soon]
---
The Dark Knight Rises
Here are the first two TV spots for this movie — one focused on Bruce Wayne trying to get "back in the game." (What that means is anybody's guess.) And one focused on Catwoman. [Thanks Sean!]

---
Total Recall
Here's a clip from the upcoming reboot that aired during star Kate Beckinsale's appearance on Ellen. [Coming Soon]

And here's the first TV spot. [Coming Soon]

---
Looper
Star Bruce Willis confirms what we all were hoping/pretty much had already assumed - Brick director Rian Johnson's time travel epic, in which Willis plays the target and older self of temporal assassin Joseph Gordon-Levitt, reaches ungodly levels of awesome:
"It's better than anything I've ever done…Rian did an amazing thing. He conceived an original story. He wrote it, sold it, stuck with it, directed it, and finished it. That's just tough to do in this town. Someone always weasels into the process. That didn't happen here. And if he never did anything else except that Herculean effort, he'd have made it in the business. Amazing. It's more than an original story. It's a story people are going to talk about, and see twice. And argue about. I was arguing with myself about the story when I read it the first time. That's all Rian Johnson, beginning to end. Great, great director."
G/O Media may get a commission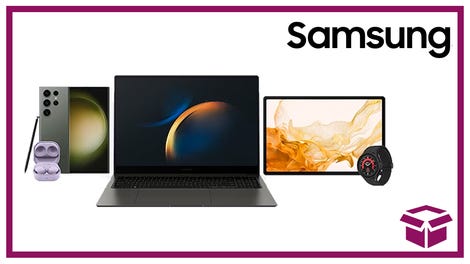 24 hour deals
Discover Samsung - Daily Deal
---
Robocop
The Dark Knight and Tinker Tailor Soldier Spy (among many, many, many other things) star Gary Oldman has reportedly joined Elite Squad director Jose Padilha's remake. He will reportedly play Norton, described as "the scientist who invents the cyborg technology that brings Officer Alex Murphy (Joel Kinnaman) back to life." [Coming Soon]
---
Kick-Ass 2
Comics creator Mark Millar discusses the movie's structure, suggesting it starts by focusing on Chloe Moretz and then moves elsewhere:
"'Hit-Girl' will be the first 30 minutes of the movie, and then the next 70 minutes is 'Kick-Ass 2.' So 'Hit-Girl' is structured as the first act....As far as we know, everyone is scheduled to come back, unless somebody is hit by a bus or something. Chloe has a busy schedule, but she has to stop sometime."
There's more at the link. [/Film]
---
World's End
Nick Frost talks a bit about his role in his, Edgar Wright, and Simon Pegg's follow-up to Shaun of the Dead and Hot Fuzz:
"I'm one of the guys. There are five of us, and we're out, trying to recapture the glory we had as older teenagers. Hilarity and hell ensues."
Frost wouldn't reveal who the other three people are, but I'd say looking at the cast lists of their previous movies plus Spaced should give some good clues. Also, I'm going to throw out Peep Show's David Mitchell and Robert Webb out there, just because they're awesome and I want to see them in movies. That last sentence, as you might have surmised, was the purest speculation. [MTV Movies Blog]
---
The Watch
Here's another trailer for Ben Stiller, Vince Vaughn, Jonah Hill, and The IT Crowd star Richard Ayoade's alien invasion comedy, which is still desperately trying to downplay any ostensible connections to neighborhood watch vigilantism. [Coming Soon]

---
The Machine
Get Smart director Peter Segal and Fast Five star Vin Diesel are teaming up for what I'm going to guess is a comedy. Admittedly, that's more on the basis of Segal's presence than Diesel's, or even really the movie's synopsis:
A human-like machine [was] created in secrecy by the Pentagon as the world's first true ultimate weapon. Twenty years after the project was buried and decommissioned for reasons unknown, The Machine is discovered by a kid who befriends him. When the government learns it has been reactivated, the Machine must protect the family harboring him.
---
ALF: The Motion Picture Experience
Well, that might not be its exact title, but ALF creator and puppeteer Paul Fusco says ALF is ready to come back...in Pog movie form:
I think the timing is right. That's a big important thing, timing. There have been movies out there of characters that I didn't think were on the same parallel as ALF that got movies made, so I think it's time. I think it could be a home run on a lot of levels.
Fusco also shares a quote that sounds really unfortunate if you saw that viral video of Alf being, uh, outspoken on set:
ALF could be more outspoken now than ever, because the world is a whole different place than the '80s. And I think the character still stands up and certainly has more to say now than ever. I think we would approach it in a fresh way. I don't think we would duplicate the TV show, but I think we would maybe put it in a storyline where we would explain how ALF got here and put him with a new family and let the character speak for himself.
[/Film]
---
The Dark Knight Returns
Frank Miller's classic Batman story/rage-driven deconstruction is getting a two-part DVD movie adaptation, and the voice cast assembled is pretty spectacular - Robocop legend Peter Weller is Batman, Modern Family's Ariel Winter is Robin, Spinal Tap's Michael McKean is Dr. Wolper, Prison Break's Wade Williams is Two-Face, and David Selby from the original Dark Shadows will be involved too. [/Film]
---
Doctor Who
Tom MacRae, the writer of "Rise of the Cybermen"/"The Age of Steel" and "The Girl Who Waited", talks about what to expect from season seven:
All I can say about the upcoming fiftieth is that obviously there's a big Dalek story opening the new series which is absolutely brilliant and any expectations you've got, double them, it's that good. It's so, so, so, so brilliant. And then the fiftieth which obviously is going to be a big hark back to everything that's gone before, there's going to be lots of nostalgia for Doctor Who fans over the next year or two years.
---
True Blood
Here are some short descriptions for the first three episodes of the fifth season:
Episode #49: "Turn! Turn! Turn!" Debut: SUNDAY, JUNE 10 (9:00-10:00 p.m. ET/PT)
Sookie (Anna Paquin) and Lafayette (Nelsan Ellis) struggle with the aftermath of Tara's (Rutina Wesley) shooting, while also cleaning up after Debbie Pelt. Meanwhile, Bill (Stephen Moyer) and Eric (Alexander Skarsgard), cleaning up a mess of their own, are visited by the Vampire Authority, one of whom is Nora (Lucy Griffiths), a woman from Eric's past. In search of the missing Marcus, Alcide's (Joe Manganiello) werewolf pack comes after Sam (Sam Trammell). With Bill away, Jessica (Deborah Ann Woll) enjoys her new freedom by partying with local college kids; Jason (Ryan Kwanten) is visited by the recently turned Rev. Steve Newlin (Michael McMillian); Terry's (Todd Lowe) PTSD is reignited by Patrick Devins (Scott Foley), an old Iraq War buddy; and Alcide turns up at Sookie's to warn her about the recently resurfaced Russell Edgington (Denis O'Hare).

Episode #50: "Authority Always Wins" Debut: SUNDAY, JUNE 17 (9:00-10:00 p.m.)
At the Vampire Authority headquarters in New Orleans, Bill and Eric meet Salome (Valentina Cervi) and become acquainted with the Authority's interrogation techniques. Pam (Kristin Bauer van Straten) recalls her human life as the madam of the Comstock Brothel in San Francisco, and her first encounter with Eric. Werewolves J.D. (Louis Herthum) and Rikki (Kelly Overton) pay tribute to Marcus, but Alciderefuses to participate or take his rightful place as the new packmaster. Martha Bozeman (Dale Dickey) shows up wanting to see her granddaughter, causing conflict for Sam and Luna (Janina Gavankar). Fearing Russell's return, Sookie procures a home-protection system; Arlene (Carrie Preston) tries to get to the bottom of Terry's erratic behavior; Steve Newlin stops by with an offer for Jessica; and Jason feels the brunt of his womanizing ways.

Episode #51: "Whatever I Am, You Made Me" Debut: SUNDAY, JUNE 24 (9:00-10:00 p.m.)
Bill and Eric barter for their lives with the Authority Chancellors and their leader, Roman (Christopher Meloni). Salome and Roman enlist a new ally in the face of Russell's return. Sookie goes to Fangtasia to ask for help from Pam, who is still caught up in her memories of Eric and the strange murders at the Comstock Brothel. Andy's dalliance with Holly (Lauren Bowles) comes back to bite him in the butt; later, he's visited by Gordon (Steve Rankin) and Barbara Pelt (Linda Purl), who are searching for Debbie. Jason bumps into an old high school teacher, but their reunion brings up conflicting feelings.
Here's a poster for season five. [SpoilerTV]
Assuming the show gets renewed for a sixth season - and judging by this news, HBO is feeling confident - we already know who will be taking over as showrunner for departing creator Alan Ball. Co-executive producer Mark Hudis, who has worked on the show since season four, is reportedly in line for the succession. [EW]
---
Touch
Here's a sneak peek for tonight's season - though somehow not series - finale, "Gyre Parts 1 & 2."

---
Mockingbird Lane
Spy Kids 4 star Mason Cook has reportedly been cast as Eddie Munster in Pushing Daisies creator Bryan Fuller's reboot of the sorta classic 1960s horror comedy. [Shock Till You Drop]
---
Supernatural
Here's a poster promoting CW's new Wednesday night programming, which is Supernatural and the new Green Arrow series Arrow. [SpoilerTV]
---
American Horror Story
Creator Ryan Murphy drops a ton of big details for the rebooted second season, including just where in time and space it takes place:
"It's set in an institution for the criminally insane that Jessica Lange's character runs, which is a really, really, really fun thing to do because you can write all these people locked up in it. And I guess if the first season was about infidelity, the second season is about sanity. What makes someone sane or insane? Sometimes the people you think are insane are actually the most sane of all. It's fun to write about people who society throws away.

"I haven't said this publicly, but the new season is set in the sixties and Chloë Sevigny, for example, plays a character who was put in an asylum because she was a woman who likes sex, so her husband sends her away. At the time, you were able to put people away for that. Another character is institutionalized for being a lesbian. To me, there's nothing more scary than somebody coming to you and saying they're going to take you away and put you in a mad house and you have no legal rights and there you shall stay till the end of your days. That is a real horror. Everybody has felt people thinking, "You're fucking crazy." Even somebody saying that to you is scary."
[Fangoria]
---
Additional reporting by Ben Vrignon and Charlie Jane Anders.