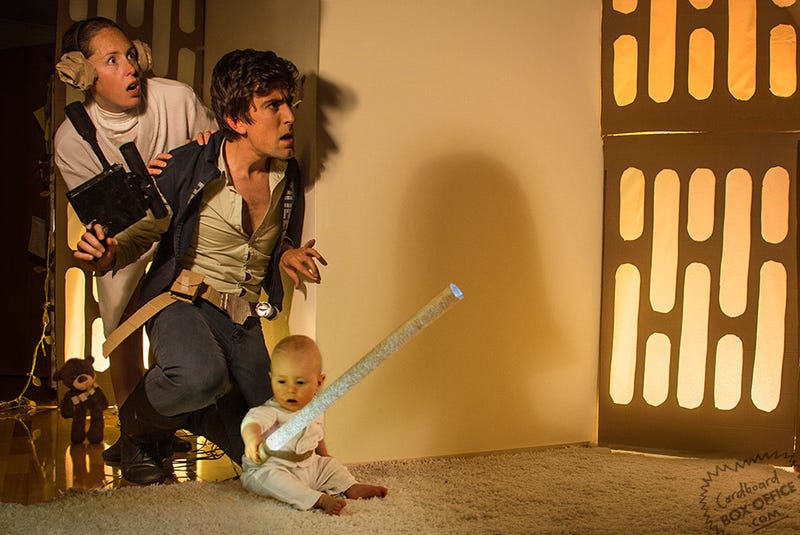 Aww. This is adorable. Lilly and Leon Mackie play dress up with their little kid Orson and turn him into baby versions of Luke Skywalker, baby Batman, baby Macaulay Culkin, baby Castaway and so forth so that they could recreate scenes from famous movies. You'll see mom, dad and child pose for photos of baby versions of Star Wars, Jurassic Park, Die Hard, Terminator, Jaws and so many more classics. Orson is going to grow up awesome.
Lilly and Leon use cardboard boxes (accumulated from moving to a new country) and their baby to set the scene. Everything is homemade and the pictures are posted to their website CardboardBoxOffice.com. The scenes are often perfect, almost always cute and just a lovable exercise to do with your little one.
Here are their version of The Life Aquatic with Steve Zissou, Castaway, Apollo 13 and Terminator below. You can see more here.
---
SPLOID is a new blog about awesome stuff. Join us in Facebook