Miles Teller thinks that Fantastic Four won't review well (and not because it's bad). It looks like Bruce Banner is joining Civil War. JJ Abrams rules out midichlorians in The Force Awakens. There's going to be more super-powered characters on Agents of SHIELD. Plus brief new looks at Vixen, Supergirl and more!
Mad Max: The Wasteland
Charlize Theron, who of course played Imperator Furiosa in Mad Max: Fury Road, has apparently not signed on for future installments in the franchise, while Tom Hardy, who plays Max, has signed on for three more follow ups to Fury Road. When asked by USA Today about appearing in The Wasteland, Theron responded:
What's Wasteland? This is all news to me. I have not heard anything like that.
Although it's perhaps not too surprising that Imperator Furiosa was considered to be a one-film character, it's interesting to note that Fury Road was, at one point, going to be two films, with a follow up titled Furiosa—so there might be a chance that the character does turn up in a future capacity given the warm reception. [/Film]

---
Fantastic Four
Miles Teller believes the film will divide critics because it's not "soulless, popcorn action":
We tried to make something coming from a more dramatic standpoint so we're hoping that people enjoy it and recognize that we're trying to do something original.

Rarely are films of this size critically well received... This is not a movie we're going to go on [review website] Rotten Tomatoes and it's going to be at 80 or 90 per cent. We did try to do something more than soulless, popcorn action.
G/O Media may get a commission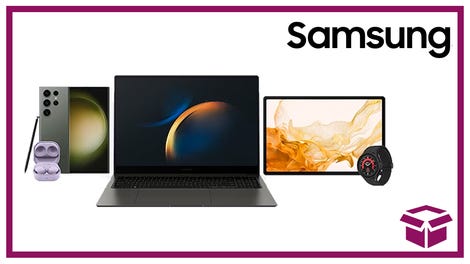 24 hour deals
Discover Samsung - Daily Deal
[CBR]
Producer Simon Kinberg discusses his plans for a sequel:
I have a lot of ideas of where I think it should go beyond this film. We've been so focused on getting this one right — ultimately, that's the most important thing. This film is the origin and very beginning of the Fantastic Four. For me, in future films, we'd want to really see what it's like to become a public celebrity superhero group, which is what the Fantastic Four were, essentially. They were known within the world and dealing with that in today's society would be interesting. It's something not a lot of movies have done in grounded ways.
[CBR]
Here's an extended trailer, this time capped with a reworked version of Deadpool's "teaser teaser," informing viewers that a version of last night's trailer will be attached to Fantastic Four.
---
Captain America: Civil War
German newspaper Bild are allegedly reporting that Mark Ruffalo has been spotted with Chris Evans, Anthony Mackie and Daniel Brühl in Berlin, where filming is currently taking place for the film—potentially confirming that Bruce Banner will appear in the film. [Screencrush]
---
Star Wars: The Force Awakens
In a series of "Yes or No" questions posed by MTV, J.J. Abrams vehemently confirmed that midichlorians—the scientific concept introduced in The Phantom Menace that allegedly biologically determined a person's capacity to be Force-sensitive—will play no part in The Force Awakens.
---
Resident Evil: The Final Chapter
Ali Larter will reprise her role as Resident Evil video game protagonist Claire Redfield in the film. [CBR]
---
Dragonball Z: Resurrection F
Here's a new clip from the anime film.
---
The Muppets
ABC have confirmed that true love is over, and stars Miss Piggy and Kermit have ended their romantic relationship ahead of the Muppets "documentary" beginning through a statement on Kermit's twitter account. [TV Line]
---
12 Monkeys
Scottie Thompson has been cast in a recurring role—she'll play Mantis, a "calculating and menacing time traveler" who travels between two time zones to try and control human history. [Deadline]
---
Monstropolis
ABC has ordered a pilot for a series set in a city where humans live amongst monsters, and a mysterious serial killer is targeting the monster populace. [Spoiler TV]
---
Sleepy Hollow
The first three episode titles of season 3 have been revealed:
Episode 3.01 - I, Witness

Episode 3.02 - Whispers in the Dark

Episode 3.03 - Blood and Fear
---
Agents Of SHIELD
ABC Entertainment Group President Paul Lee discusses the role of super-powered characters in the next season:
S.H.I.E.L.D. itself has a really interesting next season. You probably know that Skye suddenly had super powers. She's Inhuman and now the real thrust for next season is, 'are you Inhuman?'. You're going to see more characters with super powers. They've arced out a really fun season.
[/Film]

---
Arrow
Here's an interview with John Barrowman from SDCC, where he discusses Malcolm Merlyn becoming Ra's Al Ghul and how he'll reinvent the League of Assassins. [Buddy TV]
---
Last Man On Earth
Here's a new poster for the second season of the post-apocalyptic comedy. [TV Line]
---
Doctor Who
The BBC have released a new "iconic image" from the first episode of season 9, "The Magician's Apprentice". [Doctor Who News]
---
Supergirl
Here's a new trailer for the series emphasizing Kara's decision to become a hero:
---
Vixen
Finally, the CW have released some character concept art for the Arrow's appearance on the animated series. [Comic Book]
---
Additional reporting by Gordon Jackson and Charlie Jane Anders. Top image: Doctor Who.