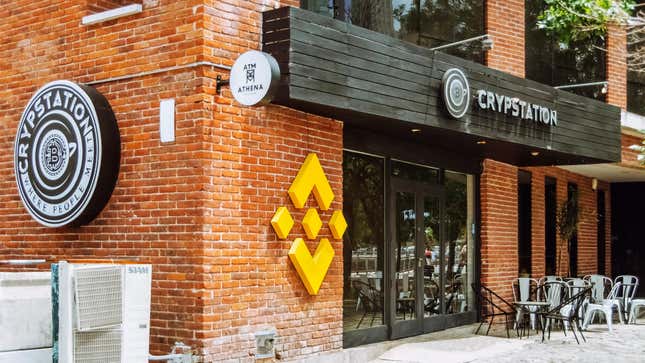 Binance's prime stablecoin Binance USD is on the outs after regulators at both the state and federal level took aim at the company that was issuing one of the most popular stablecoins on the market.
On Monday, the crypto broker Paxos announced in a release that it would stop minting and issuing any new BUSD tokens, effectively ending its agreement with Binance, the largest cryptocurrency exchange by trading volume. This was after the New York Department of Financial Services ordered the company to cease minting Paxos-issued BUSD. According to a report on the DFS website, this was due to "several unresolved issues related to Paxos' oversight of its relationship with Binance through Paxos-issued BUSD."
This was after a Sunday report from The Wall Street Journal that the U.S. Securities and Exchange Commission planned to sue Paxos over allegations it was issuing an unregistered security. The report, based on unnamed sources familiar with the matter, noted that it wasn't clear if that planned lawsuit was somehow related specifically to how Paxos issued the coin, or if the coin itself was the problem.
Stablecoins are cryptocurrencies meant to be tied 1 to 1 with the U.S. dollar. That means they need to have the backing of actual assets. As they essentially act as collateral for transactions of other, less "stable" coins, people tend to pay attention to their ups and downs. This is especially true after last year when the Terra/Luna stablecoin ecosystem collapsed and sent the digital currencies industry into a so-called "crypto winter." Paxos said in its release that its BUSD reserves are "fully backed."
After the DFS ordered Paxos to stop issuing the token, BUSD has strayed below $1 where it has lingered into the morning, as of the time of reporting.
G/O Media may get a commission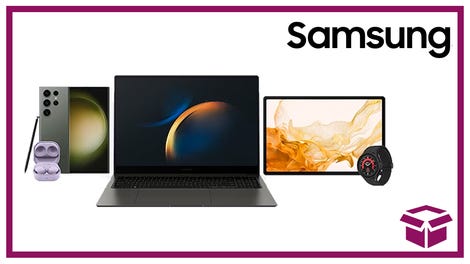 24 hour deals
Discover Samsung - Daily Deal
According to Binance, BUSD is owned and issued by Paxos, who licenses the Binance brand. Though Binance does have another coin called Binance-Peg BUSD. The former is only issued on the Ethereum blockchain, while the latter is a wrapped coin issued on multiple other blockchains. The Binance-Peg BUSD has lost its financial backing on several occasions, though the company claimed this was due to a "timing mismatch" between when itself and Paxos list prices.
Binance CEO Changpeng Zhao took to Twitter Monday morning to claim that "all funds are #SAFU." He also reiterated Paxos which said the firm will continue to manage redemptions of BUSD.
Zhao wrote that because of this move, Binance would start to see users "move away" from BUSD and toward other currencies supposedly backed 1:1 by the U.S. dollar. Zhao tweeted the company may also move away from USD-based stablecoins entirely. Interestingly enough, Binance had started converting users' stablecoins on the exchange over to BUSD last September.
The SEC has been seriously ramping up its crypto enforcement actions over the past year, though the agency has yet to target a stablecoin or stablecoin issuer. SEC Chairman Gary Gensler has previously mentioned the need for Congress to give the Commodities Futures Trading Commission more powers over stablecoins. In public remarks, he has also mentioned that stablecoins can offer features similar to "bank deposits and money market funds" which are regulated under the SEC banner.