Microsoft and Facebook have collaborated since 2006, but today they're stepping up their search partnership. The vision for Bing: a search experience where your Facebook network helps inform your every query.
So far it all seems very broad and conceptual: you'll be able to execute name searches of non-famous people more efficiently, and product searches will be guided in part by what your friends like. How does that work?
Well, let's say you're searching for Toyota Prius. Not only will you get the standard news and product links, there'll be a module near the top of your search that includes any Toyota Prius activity among your Facebook friends—articles they've liked, comments they've made, etc.

G/O Media may get a commission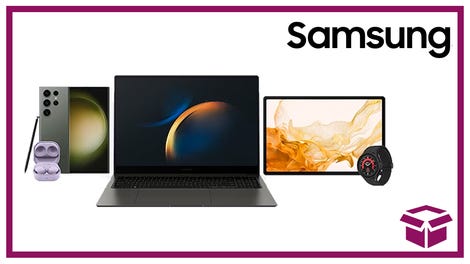 24 hour deals
Discover Samsung - Daily Deal

Or if you're searching for a steakhouse, if your friends have reviewed or liked a particular restaurant it'll be given priority in your results even when it wouldn't otherwise have had a low ranking.
In terms of People search, instead of just serving up the most famous people with a particular name (in my case, I'm widely trumped by a New Zealand Cricketeer and an erstwhile singer/songwriter) results incorporate friends and friends-of-friends for stalking within your social circle.


As with any new social search product, privacy concerns are unavoidable. You'll receive a notice the next five times you visit Bing that it's integrated with Facebook, and offering you a chance to decline. After that, you're still free to opt out by going into settings. Bing will only be able to access your public information, and your Bing search history won't be reflected on your Facebook account.
When will this all happen? Some elements will be rolled out today, with full integration coming in the next several months.
There's no more powerful partner in social search than Facebook and its 500 million users, and no question that for specific types of searches this gives Bing a solid upper hand. But is it enough to make you abandon Google's warm embrace? Depends on how active your friends are—and how much you trust their opinions.